"The Somme seemed like the worst place in the world, but now they're in the worst place possible"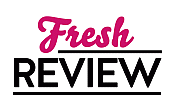 Reviewed by Clare O'Beara
Posted April 5, 2015

This is a science fiction/horror tale of fighting on a different planet, which has its roots in World War I Europe. A massive crater is linked to the disappearance of over nine hundred men from Broughtonthwaite who formed part of the 13th Battalion of the Pennine Fusiliers. Were they all blasted by German explosives? Or did they vanish to another dimension? Suppose that instead of No-Man's-Land, they went to NO MAN'S WORLD.
This is an omnibus of three books, so the full tale awaits anyone keen to explore the issues surrounding the Somme and the fantastic adventures that wait for the unsuspecting Tommies. To start with we discover everyday life in the hundreds of miles of trenching, where signposts bearing street names include Idiot's Corner - a trench crossroads which the Germans shelled from time to time, so only an idiot would hang about here. The men from the same Pennine town, many of them impoverished teenagers who signed up for pay and excitement, are now living a life of horror. An officer named Jeffries has a cabalistic ritual which keeps him safe from death, and he intends to use the death around him to his own purposes. Perhaps this explains why the gallant Fusiliers survive a cloud of chlorine gas to find that the landscape has altered. The mud gives way to greenery and lush warmth. Naturally, they think they are in Heaven. But how come shot men are still suffering? And what's that awful animal howl?
The men swiftly realise that they are sitting amidst a scavenger's delight, and have to fight for their lives. Personally, I'd have been getting away from the bodies and rat-infested trenches, finding a tree to climb, but they decide to dig in where they are. Because they are soldiers and there are enough of them, including many wounded, this does seem realistic. In fact the story could easily be said to be all too realistic at times, so not for the tender. A tank, a light fighter plane, two nurses and a padre have been dragged though the dimension gate as well. The whole group has to link up and work together to survive. Amusingly the padre has to tell an officer to compose himself in front of the ranks. Such little touches make the characters very human and we're cheering for them even as we realise that some are surely going to meet a sticky end. They are going to run out of ammo sometime, maybe even before they run out of food.
Later the party members meet Urmen, Chatts, chainmail-clad warriors and the remnants of other parties who got dragged into this dimension from Earth. The tension is constant as they never know what they'll encounter next, and just about everything seems deadly.
Perhaps the most extraordinary message of NO MAN'S WORLD is that discipline persists in the face of peril, intensified by the British class system and flair for organization. There's a brief glossary at the end which explains military terms such as subaltern and revetment, as well as slang of the day such as plum pudding for a mortar round. Pat Kelleher has created a hugely detailed and challenging read, bringing the people of the day to life, which will be best suited to those who like a good strong dose of horror.
SUMMARY
On November 1st 1916, 900 men of the 13th Battalion of the Pennine Fusiliers vanish without trace from the battlefield only to find themselves on an alien planet.
There they must learn to survive in a frightening and hostile environment, forced to rely on dwindling supplies of ammo and rations as the natives of this strange new world begin to take an interest. However, the aliens amongst them are only the first of their worries, as a sinister and arcane threat begins to take hold from within their own ranks!
No Man's World presents all three novels from this series , Black Hand Gang, Ironclad Prophecy and The Alleyman, in one extraordinary collection.
---
What do you think about this review?
Comments
No comments posted.

Registered users may leave comments.
Log in or register now!