"It's time to see how the rest of the world is dealing with the virus that changed the world"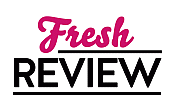 Reviewed by Shellie Surles
Posted March 26, 2015

Science Fiction Suspense/Thriller
WILD CARDS IV ACES ABROAD is the fourth book in a series about a virus that was released changing the look of the world. Some people gained special abilities, some were changed entirely, but the world itself, changed the most. Now forty years later a group of people, including those from other Wild Card stories, are on a world tour to see how victims of the virus are treated.
WILD CARDS IV ACES ABROAD is narrated by a series of short stories written by George R. R. Martin placed in- between short stories written by various other authors. I hadn't read any of the others in this series but ACES ABROAD can be read as a standalone, and is very well done. I enjoy all that George R.R. Martin does but, as a huge Game of Thrones fan I and millions of others would really appreciate it if he would finish and release Winds of Winter and A Dream of Spring. Then he can write and edit everything his little heart desires.
If you're a fan of the Wild Cards series then read WILD CARDS IV. If you're a fan of fantasy and Sci-fi, you will want to read this this book, or if you need some George R.R. Martin to read until the Winds of Winter is released then read WILD CARDS IV you will enjoy it.
SUMMARY
Wild Cards IV: Aces Abroad -- book four of the original Wild Cards series now in trade paperbackófeaturing two brand- new stories
The action-packed alternate fantasy returns for a new generation, featuring fiction from #1 New York Times bestselling author George R. R. Martin, Michael Cassutt, Melinda M. Snodgrass, Lewis Shiner, and moreóplus two completely new stories from Kevin Andrew Murphy and bestselling author Carrie Vaughn. Forty years after the Wild Card Virusís release, the World Health Organization decides itís time to take a delegation of Aces, Jokers, politicians, and journalists on a fact-finding mission to learn how other countries are dealing with the virus that reshaped humanity.
Leading the team is Gregg Hartmann, a senator with presidential aspirations and a dangerous ace up his sleeve. Joining him is a menagerie of some of the seriesí best and most popular Wild Cards, including Dr. Tachyon, aces Peregrine and Golden Boy, and jokers Chrysalis, Troll, and Father Squid.
From the jungles of Haiti and Peru to the tumultuous political climate of Egypt, from a monastery in Japan to the streets of the most glamorous cities of Europe, the Wild Cards are in for an eye-opening trip. While some are worshiped as actual gods, those possessing the most extreme mutations are treated with a contempt that's all too familiar to the delegates from Jokertown.
New alliances will be formed, new enemies will be made, and some actions will fulfill centuries-old prophecies that make ripples throughout the future of the Wild Cards universe.
---
What do you think about this review?
Comments
No comments posted.

Registered users may leave comments.
Log in or register now!