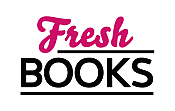 Best August Reads!
"A travelogue with a unique claim to fame"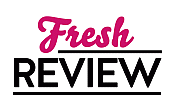 Reviewed by Clare O'Beara
Posted March 21, 2015

Close to a million miles, 72 journeys and 203 countries have been fitted into Albert Podell's life, as he claims to be one of only a couple of people who have visited every country on Earth. Seven of those countries no longer exist. The journeys spanned more than fifty years and were not without hardship, danger, and fun. The adventures described in AROUND THE WORLD IN FIFTY YEARS are those in the out of the way lands, the remote, hard to enter nations and the less understood societies.
Beginning in America, the author first travelled to Canada as a young man. However the first anecdote he gives us, laying an enticing trail of crumbs, is about a Botswana day when he found himself between a herd of aggressive Cape buffalo, hippos, crocodiles and a river. Podell's parents had come to Brooklyn from Eastern Europe and his first foray to Europe, with the delights of Madrid and Paris, convinced him to see the world. Editing travel magazine Argosy, he teamed up with a reporter and aimed to complete the longest land journey around the world anyone had accomplished, in 1964. Their four-wheel-drive journey through chaotic countries was inevitably scarred by accident and tragedy; a photographer was killed by the Viet Cong in Cambodia. The reader does have to wonder at the men's sanity to undertake such a journey during these years.
Algeria, the start of the journey's troubles, provides some cracking stories; camping in what turned out to be a live minefield, having the police chief insist on buying a nurse travelling with the men. Once you've read this far you'll be hooked. Some borders were closed; some cities abounded with thieves and hawkers; some people were helpful and hardworking. And some beach campsites were crawling with leeches and leaping bloodsucking bugs. That's just North Africa. Wait'll you see what happened when Pakistan declared war while they were crossing the country.
Many countries distrusted journalists and searched and interrogated the travellers, while batches of developed photos came back minus the ones showing poverty. By the end of 2003 Albert Podell counted up the countries he'd visited and made it 110; then he decided to go for the maximum. Read the riveting AROUND THE WORLD IN 50 YEARS for an earthy, risk-laden description of how he achieved this amazing feat.
SUMMARY
This is the inspiring story of an ordinary guy who achieved two great goals that others had told him were impossible — first by setting a record for the longest automobile journey ever made around the world — in the course of which he blasted his way out of minefields, survived a breakdown atop the Peak of Death, came within seconds of being lynched in Pakistan, and lost three of the five men who started with him, two to disease, one to the Vietcong.
After that — although it took him 47 more years – Albert Podell set another record by going to every country on Earth. He achieved this by surviving riots, revolutions, civil wars, trigger-happy child soldiers, voodoo priests, robbers, pickpockets, corrupt cops, and Cape buffalo. He went around, under, or through every kind of earthquake, cyclone, tsunami, volcanic eruption, snowstorm, and sandstorm that Nature threw at him. He ate everything from old camel meat and rats to dung beetle and the brain of a live monkey. And he overcame attacks by crocodiles, hippos, anacondas, giant leeches, flying crabs — and several beautiful girlfriends who insisted that he stop this nonsense and marry them.  
Albert Podell's Around the World in 50 Years is a remarkable and meaningful tale of quiet courage, dogged persistence, undying determination, and an uncanny ability to extricate himself from one perilous situation after another — and return with some of the most memorable, frightening, and  hilarious adventure stories you have ever read. 
---
What do you think about this review?
Comments
No comments posted.

Registered users may leave comments.
Log in or register now!