"The demon hunter and the demon fall in lust in old London"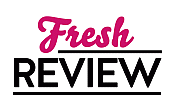 Reviewed by Clare O'Beara
Posted March 17, 2015

Fantasy Steampunk | Romance Paranormal
First in the series, The Alliance of Silver and Steam this promises to be a fun adult steampunk saga. Willan Lucius is a lesser demon, tied to the post of assassin by a more powerful demon. Lucius wears human guise and he's happier tempting married women and anything else where a dangerous character is an asset. But he knows that when his overlord beckons he doesn't have a choice. This NIGHTMARE IN STEAM is about to begin.
Lucius is rather foul-mouthed, but we'd expect that of a demon. He lives in the Victorian era, in Whitechapel of London. A new band of demon hunters is on the street, and he has been ordered to find them. London's clock workers' guild is a front for the Alliance of Silver and Steam, and Lucius needs to kill one to steal his dreaming memories. Instead he makes a connection with a woman called Eliza Dorley, who attracts him sexually. Now he's in trouble.
Eliza is an inventor for the guild, creating everything from alarm clocks to ray guns for killing demons. She uses crystals as a power source and has even made an automaton shaped as a dog. The sudden death of one of the guild's young members shakes her to the core. This looks as though a demon has found them, and how can they be safe when they need to sleep?
Some of the concepts are fun like steam and clockwork motor bikes, while Eliza can't lace her corset by herself so the practical lady has made one with metal snaps in the front. Meanwhile we have to master the angel and demon concepts too. Seraphina has managed to rise to control the demons; a fallen angel herself, she has no liking for humans and wants to enslave this weaker race. There are various types of demon, from kappa demons to incubus, some in positions of human society's power, but as they are slow to reproduce the demon hunters could make serious inroads on their numbers. Seraphina wants the hunters dead.
Lucius has sex on the brain, or on other parts of him, continually, and with occasional graphic fight scenes and strong language NIGHTMARE IN STEAM is definitely a book for mature readers. This is a tense adventure in an atmospheric setting, sometimes erotic and often steamy. Lexie Ostrow's next book in this series is to be called Bite of Silver.
SUMMARY
Eliza Kempe Dorley is always left in the background. As a female, being top inventor for the Alliance of Silver and Steam has as many draw backs as perks. She's in charge of the creation of the many tools the Alliance uses in pursuit of the demons that run lose in the London Underground, which means without her, the demons would be harder to put down. It also means she misses all of the action and has never had the chance to really use any of her inventions. Lucius Cooley Willan is a Nightmare Demon with a penchant for gambling and sleeping with women he shouldn't and its landed him in hot water. Now he spends his nights slinking in humans dreams and unleashing terrors so strong it kills them so he can capture their soul for his boss. But when he's ordered to attack the group that hunts his kind he's enthralled by the feisty inventor he comes upon. Eliza's victim to Lucius in a way no others have been, a sensual dream that she can't shake when she wakes up. When he bumps into her at the trains she's an addiction he can't shake. When he outright disobeys the demon who controls him for some out of dreams interactions with the Eliza, it will be up to him to save her from the nightmare he's put her in.
---
What do you think about this review?
Comments
No comments posted.

Registered users may leave comments.
Log in or register now!