"Emotionall thrill ride about sisterhood and hurt souls"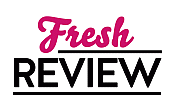 Reviewed by Samantha Randolph
Posted March 13, 2015

Young Adult Suspense | Young Adult
Dara and Nick are two sisters who once had each other's back. Since the accident, they haven't even been on speaking terms. After both a young girl and Dara vanish close to the same time frame, Nick knows something is wrong, something more than just her sister ignoring her as usual. As she begins the desperate search for her sister, Nick must discover how to connect with the sister she once knew so well.
VANISHING GIRLS by Lauren Oliver is an exciting, edgy, and emotional novel that grabs readers at chapter one, launches them in chapter two, and sends them flying through the air the rest of the novel. Once starting, I couldn't put down this incredible story. Oliver captures the incredibly complex dynamic between two people, particularly sisters, who are so close that even while hating each other, they can't imagine their lives apart. Readers will easily grow attached to Dara's moods, Nick's uncertainty, and immense hurt both are trying to find a way out.
Though the romance is small side part to the story, it also packs a punch of feels. The love triangle is so realistic readers will almost equally want to make kissy faces at some of the characters one moment and want to pull their hair out in anger the next. The jaw dropping ending, bittersweet and perfect, is sure to leave a hefty book hangover as everything resolves itself from the small romance to the sisters' relationship.
From a beginning of angst and love to an ending you won't forget, VANISHING GIRLS is a perfect book to get caught up in. Lauren Oliver shows immense talent in this young adult suspense that will leave you begging for more of her work.
SUMMARY
New York Times bestselling author Lauren Oliver delivers a gripping story about two sisters inexorably altered by a terrible accident.
Dara and Nick used to be inseparable, but that was before the accident that left Dara's beautiful face scarred and the two sisters totally estranged. When Dara vanishes on her birthday, Nick thinks Dara is just playing around. But another girl, nine-year-old Madeline Snow, has vanished, too, and Nick becomes increasingly convinced that the two disappearances are linked. Now Nick has to find her sister, before it's too late.
In this edgy and compelling novel, Lauren Oliver creates a world of intrigue, loss, and suspicion as two sisters search to find themselves, and each other.
---
What do you think about this review?
Comments
No comments posted.

Registered users may leave comments.
Log in or register now!