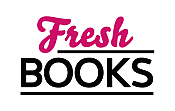 Summer Reads are HOT in July!
"If Your Firm Is Hacked by a Foreign Power, What Countermeasures Can You Take?"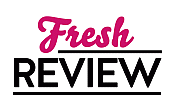 Reviewed by Clare O'Beara
Posted March 7, 2015

From the very start, where an NSA director tells us that for every company discovering it has been hacked, a hundred other companies have been hacked and don't know it, we are in no doubt that this thriller revolves around cybercrime. Chris Bruen is woken during the night and called to the Silicon Valley headquarters of a world-famous search engine, Zapper. They've found a serious INTRUSION and the prime suspect behind the theft of their algorithms is the Chinese government.
Chris is a lawyer and security expert specialising in cybercrime and he meets known hackers and security specialists, hired by Zapper to stop this wholesale theft of intellectual property. Chris asks the young maverick owner of Zapper to send him to China, where he hopes to find proof. Shanghai is the point to which the hacking was traced, and Chris, who speaks business Mandarin, takes precautions while there, as he believes the Chinese government use military grade hacking techniques. Will his cover story be enough to let this conspicuous Westerner uncover the plot, and what will happen if he does?
I appreciated the way that Chris is fleshed out for us gradually as we watch him work. He has lost a wife to cancer and is himself in remission from thyroid cancer, which makes him unwilling to risk life and liberty in defence of corporate money. He has a new girlfriend Zoey, a sometime hacktivist, who can reach people whom his staid persona would never find, such as China's idealistic dissidents. Chris isn't nearly careful enough and has no backup on the ground, so he runs into trouble.
We also follow Tao Zhang who is trapped in a situation requiring him to provide grim services to an influential man. In this way we are shown the reality of life inside the new industrial, shoddy, polluted cities, where suicide nets have to be hung to prevent exhausted employees jumping off factory roofs. We also see something of women's lives, and return to San Francisco, so Reece Hirsch has carefully balanced the tale. This author's background is in data security and privacy law, so INTRUSION brings the ring of cold hard fact to the thriller arena. I started out interested in the tale and was soon riveted. INTRUSION is a terrific new cybercrime story which carries a warning for us all.
SUMMARY
When a powerful client summons him for a midnight meeting, lawyer Chris Bruen knows something is very wrong. Zapper, the world's most popular search engine, has been compromised and its most valuable asset—search algorithms—stolen. The company suspects that this most recent instance in a wave of high-tech crimes originated in China, and that the government itself is behind the systematic theft of US intellectual property.
Chris travels to China to search for evidence that will link the intrusion to the People's Liberation Army. With remote assistance from Zoey Doucet, the head of his firm's computer forensics lab and his maybe-girlfriend, Chris uncovers information that takes him even deeper into the shadowy world of cybercrime. Now he is trapped in a foreign land with a hard drive containing information that puts his life in jeopardy. In this secretive world of Big Data, Chris will risk everything to fight an elusive enemy as far-reaching as the Internet itself.
---
What do you think about this review?
Comments
No comments posted.

Registered users may leave comments.
Log in or register now!