"A monkey hero in this adult steampunk odyssey"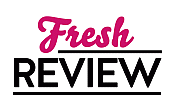 Reviewed by Clare O'Beara
Posted March 1, 2015

Science Fiction Alternate History
This is third in a trilogy about a smoking, swearing steampunk monkey in an effort to save the planet. Or so I gathered. As I had not read the previous ones, I just had to dive in and see what happens. Ack-Ack Macaque is a Spitfire pilot (those were light aircraft made mainly of wood and canvas, flown during the Second World War). In MACAQUE ATTACK we see what happens when a monkey gets really angry.
In this alternate world, Great Britain is ruling France, Ireland and Norway. Occasional uprisings occur and during the latest one, Captain Victoria Valois of a skyliner and the pilot Ack-Ack helped to defeat a hive mind and vanished, seemingly transported to another dimension by the hive mind's strange equipment. Victoria Valois starts the action after two years of travelling with the monkey, freeing enslaved monkeys in alternate dimensions. We see her in Paris, where her alter ego has just been murdered by an old enemy; Victoria can't let him kill her too.
In various worlds, humans have made scientific advances and improved the sentience of monkey and ape species. A sinister figure named Nguyen who created Ack-Ack has also made cyborg killers, such as the man in Paris. In theory he could be making a cyborg army, so Victoria and her friends need to head next... wherever his laboratory is. Once they have a lead, they launch their giant airship.
With copious strong language and killing, this isn't a story for youngsters, but for those adults who like the ridiculous and the far-out. Anyone who enjoyed the Planet Of The Apes films will have no trouble visualising the gorillas and howler monkeys. There is angst to balance the antics; Victoria's husband Paul has been killed, but she keeps his personality in cyberstorage so she can talk to him via computer simulation. He's been dead three years, and she is wondering if it's time to let the man go. Add rumours of a Mars space launch, the view from Gibraltar or the top of the Empire State Building, and there's plenty to occupy fans of the monkey.
MACAQUE ATTACK by Gareth L Powell will be best enjoyed by those who've read the earlier books, but steampunk readers can jump in and have fun.
SUMMARY
INFINITE MONKEYS He's saved the world twice. Now the dangerous but charismatic Ack-Ack Macaque finds himself leading a dimension-hopping band of angry monkeys, facing an invading horde of implacable killer androids, and confronting the one challenge for which he was never prepared: impending fatherhood! Meanwhile, former journalist Victoria Valois finds herself facing old enemies as she fights to save the electronic ghost of her dead husband, and Merovech, King of the United Kingdoms of Great Britain and France, receives a troubling message from the dead sands of Mars...
---
What do you think about this review?
Comments
No comments posted.

Registered users may leave comments.
Log in or register now!