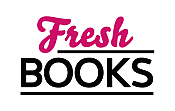 Finish off the year with great December reads
"Fleeing for her life, will Theodora be able to remain in the refuge she has come to love?"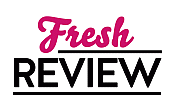 Reviewed by Linda Green
Posted March 1, 2015

Theodora Ravensdale has one chance of escaping her abusive husband, and she plans to grab it with both hands. Suffering years of beatings and abuse, Theodora knows that in 1866, nobody will come to her rescue, as she is considered to be her husband's property to do with what he will. Having little or no family left, her husband has isolated her, turning her into a housekeeper and punching bag. But Theodora has a plan. Creating a new identity for herself, as widow Mrs. Mathilda Milsom, Theodora has procured a job as a cook at Longley Hall, in the distant countryside. And when her marital home accidentally catches fire, Theodora flees, hoping that her husband will believe she died in the blaze. Freedom is finally within her reach.
Jonathan Tenwick, Viscount Caxton, is exasperated by his family as usual. His mother has hired a new cook, having never met her, his sister Julia is always running around rescuing stray animals, and his father trusts everyone that crosses his path. Loving his family dearly, he feels he has to behave in a serious fashion, and is forever suspicious. Upon meeting Theodora, Jonathan realises two things - One She is hiding something and has been seriously hurt in the past, and two. he is utterly enamoured with her and yearns to get closer to her.
As his unusual and loving household embrace Theodora, and accept her as their own, she yearns to remain in this wonderful home and explore her growing feelings for Jonathan. But as her past catches up with her, and her husband closes in, will Jonathan be able to stop the woman he loves from disappearing beyond his reach forever?
STIRRING UP THE VISCOUNT by Marin McGinnis is an addictive Regency romance, with that extra special something added in for good measure. Theodora is a complex character who is both traumatised by her situation, but also brave and spirited as she fights to claw back a life for herself. I love the Tenwick household and as they are expertly described, I can easily picture each individual character. With danger, passion, and gripping characters, STIRRING UP THE VISCOUNT by Marin McGinnis is a brilliant read and I look forward to reading more from this author.
SUMMARY
Seeking to escape an abusive husband, Theodora Ravensdale answers an ad in The Times for a job as cook in a country home. A fortuitous house fire enables her to fake her own death and flee to northern England and live under an assumed name. But Theodora's refuge is not all she would wish, when she stirs emotions in the heir to the estate, Jonathan Tenwick, and in herself.
Meanwhile, as the connection between Theodora and Jonathan grows, her husband learns she did not perish in the fire, and searches for her. Fearing he is close to finding her, Theodora must flee again to protect the family and the viscount for whom she cares deeply. In the final confrontation with her husband, Theodora learns she is stronger than she ever knew, and love is worth fighting for.​
---
What do you think about this review?
Comments
No comments posted.

Registered users may leave comments.
Log in or register now!