"Beautiful Italy above and below the ground"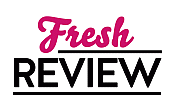 Reviewed by Clare O'Beara
Posted February 23, 2015

Non-Fiction | Non-Fiction History
The study of Italy's formation as a landmass is fascinating, revealing much of our Earth's history and physical processes. Composed of marine limestone, volcanic rock and marble, Italy's distinctive elongated boot shape, kicking a large island Sicily, topped by the rising Alps and cradled by blue sea, is recognisable worldwide. TWEETING DAVINCI sounds irreverent, but the title jauntily joins the past with the present in this likeable book.
Italy lies on not two but four continental plates, from the major African and Eurasian plates whose collisions are raising the Alps, to the Adriatic and Anatolian plates which are pulling or twisting land including the Appennines down the spine of Italy, and sea floor. Earthquakes and volcanic activity are frequent occurrences. Marine fossils found high in the Alps caused scientific study by people like Leonardo daVinci and the first geologist Nicholaus Steno, into whether the world had been changing.
Chapter by chapter we view the history, peoples and stunning landscape. First the Etruscans, who exploited rich mineral deposits and established a prosperous culture before becoming absorbed into the Roman Empire. One of their sacred sites was Lake Bolsena, the second largest volcanic lake in the world, containing two islands. Types of stone suitable for everything from sculpture to aqueducts were quarried. The Etruscan god Sethlans of volcanism, was renamed Vulcan by the Romans. The Seven Hills of Rome result from the city being surrounded by volcanoes. I learned that volcanic conditions, with a plume of ash and fumes in the air, provide perfect highly charged particles to invite lightning.
The photos are splendid, revealing rock formations, volcanic craters or ancient cities, marvels of engineering and beautiful creations. These are sites of the Greek legends, recorded by Latin scholars, wrought into poetry by the Romantics, admired by writers such as Twain, Dumas and Dickens. I was fascinated by the luxurious Roman town Baia which due to subsidence is now underwater, discovered by a pilot who overflew it and was a skilled diver; he investigated and found an archaeologist's dream. I also learnt about gems and pearls. I was fascinated by the comparison of two similar paintings attributed to DaVinci, but with one accurate to nature and the other not. This artist was a scientist and engineer, so the author concludes that he painted one image and not the other. Caverns and islands form the topics of the last chapters.
Ann Pizzorusso is a geologist and Italian Renaissance scholar, who has worked in many fields of geology and created TWEETING DAVINCI to show the beauty and earth science of Italy which inspired DaVinci and so many other people. This is a beautiful and accomplished book, which I thoroughly enjoyed. Any armchair traveller, art, geography or geology student or anyone interested in finding out about their Italian origins would get great value from TWEETING DAVINCI. He won't tweet back though, I'm afraid.
SUMMARY
If Leonardo da Vinci were alive today, he would not just be on the cutting-edge of the art scene; he would also be at the forefront of the technological revolution, the internet, as well as scientific and medical advancements. Yet, even with this great mix, there was something else he offered- he was a great geologist.
So now, he's going to be our guide to Italy, revealing many of the secrets this land has held for millennia. Many ancient scientists, historians and writers tried to understand this fascinating place, but whatever progress they made was eliminated either by time or by scientific positions which held that the ideas were folklore.
Interestingly, it is now the advances in science and scientific testing instruments which are proving that which the ancients knew.
You'll learn about: • radioactive waters that are good for our health, found on an island thought to have a fountain of youth • the secret of living in areas with positive and negative magnetic fields, and how they influence our health and well being • a visit to the real Underworld, with scorching steam and noxious vapors • how amber has healing properties to reduce body pain and cure throat ailments • mysterious roads carved 30 meters into volcanic rock which crisscross necropolises • ancient votive offerings in the form of body parts which can be found today as religious candles • sacred cave drip waters used by women to insure fertility and abundant breast milk • the stairway to Heaven as noted in the Bible and the Led Zeppelin song • unexplained "earthquake lights" that are thought to be UFOs • the ominous or auspicious meaning of thunder occurring on certain days • the oracles who forecasted the future while in a trance induced by inhaling gases emitted from the earth
You'll see how the dramatic geological landscape of Italy has provided abundant Earthly inspiration for some of the greatest cultural, literary and artistic achievements of mankind.
---
What do you think about this review?
Comments
No comments posted.

Registered users may leave comments.
Log in or register now!