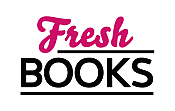 Suspense, thrills and love in October Best Reads
"DIRTY MONEY, BEAUTIFUL WOMEN IN CHICAGO"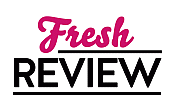 Reviewed by Andrea Johnson
Posted February 20, 2015

Mystery Hard Boiled | Mystery Police Procedural
The first installment of the new Carter Mays mystery series by Alan Cupp, WHEN LIES CRUMBLE introduces us to a seamy underbelly of Chicago's upper middle class and the private investigator who uncovers it.
When Cindy Bedford's fiancé disappears on their wedding day, she's crushed. But Tyler Moore has left with more than Cindy's heart. Her father, successful real estate developer Jasper Bedford, soon discovers that Tyler has also stolen close to seven million from his company. Jasper, who isn't quite the concerned father figure he appears, immediately deploys his "security" team of unsavory characters to find Tyler and punish him.
Eager to prove Tyler's innocence, Cindy goes behind her father's back and hires private investigator Carter Mays, formerly of the Chicago PD, to find her erstwhile fiancé. Mays warns Cindy to be prepared for any outcome, not knowing that his investigation will reveal much more than a case of cold feet. What, for example, is a successful businessman doing with a hired gang of thugs with criminal records?
As Mays discovers the answer to this and other questions the impressive façade of the successful, beautiful Bedford family starts to -- yes -- crumble. But what does Tyler have to do with all of this? His reappearance in the story hastens an exciting climax that finally reveals who, exactly, is fighting whom in this deceptively benign world of Chicago real estate.
An examination of greed, its excesses and prices, WHEN LIES CRUMBLE makes the point that human relationships, not money or status, are valuable. Fittingly, human relationships abound: new loves, old loves, forbidden loves, ruined loves, and violent loves. Carter Mays, our house- restoring, dog-loving private eye, is the especial beneficiary of the love fest. In the course of his weeklong investigation he scores dates with three beautiful women. The lack of a physical description of Mays and his stilted dialogue make their attentions suspect. A bit more development of Mays' character would help explain just why every eligible bachelorette he encounters throws herself at him.
What the story lacks in characterization it more than makes up for in plot. Theft, arson, breaking and entering, a frame job, and murder all lead up to a final denouement that is fast-paced and unexpected. Cupp's storytelling skill is sure to serve him well when he returns to Carter Mays for the second installment in the series.
SUMMARY
Chicago PI Carter Mays is thrust into a house of lies when local rich girl Cindy Bedford hires him. Turns out her fiancé failed to show up on their wedding day, the same day millions of dollars are stolen from her father's company. While Carter takes the case, Cindy's father tries to find him his own way. With nasty secrets, hidden finances, and a trail of revenge, it's soon apparent no one is who they say they are.
Carter searches for the truth, but the situation grows more volatile as panic collides with vulnerability. Broken relationships and blurred loyalties turn deadly, fueled by past offenses and present vendettas in a quest to reveal the truth behind the lies before no one, including Carter, gets out alive.
---
What do you think about this review?
Comments
No comments posted.

Registered users may leave comments.
Log in or register now!