"Life loves a good curveball..."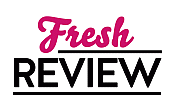 Reviewed by Sherri Morris
Posted January 24, 2015

Young Adult Contemporary | Young Adult Romance
Annie Lucas is a seventeen year old high school girl living in Arizona with her father Jim, who lost his leg to cancer. She has grown up much of her life without her mother, which Annie is perfectly fine with. Together the two take care of her Grandmother, who has Alzheimer's. Jim is offered a job as a pitching coach for the Kansas City Royals, by long time friend Frank Steadman, who has just started as the team's General Manager. Frank wants Jim to coach the young pitcher, Jason Brody. Jim, Annie, and Grandma pack up and move to Missouri.
Jason Brody has a questionable past and the potential to be a great pitcher. Where Annie has had the love and devotion of her father, Brody has given his family so much heartache and grief that they have basically disowned him. Overcoming defeating odds, Brody lands a pitching position for the Kansas City Royals. Annie's father takes Brody on as his personal project to develop him into a more rounded person, someone unlike Jim's own younger self.
When Annie and Brody first encounter each other, it is in team's locker room, where her father's office is located. Their encounter leaves them both a bit rattled. Neither can shake the attraction that they have towards one another and before long a forbidden romance flourishes.
My favorite part of this book is when Annie tells Brody she is struggling with Spanish. He whispers something Spanish in her ear during a panic attack. Not knowing Spanish myself, use translation! You have to know what he says to her. When the words were translated, I sighed so sweet.
WHATEVER LIFE THROWS AT YOU is a mild romance, and low on the teen angst scale, it is a really enjoyable read. This was my first book by Julie Cross and I'm adding her to my must read romance authors list. Her character development was amazing, and I loved every character in it. It was fun, quirky, moving and so beautifully sweet!
SUMMARY
Life loves a good curveball…
Seventeen-year-old Annie Lucas's life is completely upended the moment her dad returns to the major leagues as the new pitching coach for the Kansas City Royals. Now she's living in Missouri (too cold), attending an all-girls school (no boys), and navigating the strange world of professional sports. But Annie has dreams of her own—most of which involve placing first at every track meet…and one starring the Royals' super-hot rookie pitcher.
But nineteen-year-old Jason Brody is completely, utterly, and totally off-limits. Besides, her dad would kill them both several times over. Not to mention Brody has something of a past, and his fan club is filled with C-cupped models, not smart-mouthed high school "brats" who can run the pants off every player on the team. Annie has enough on her plate without taking their friendship to the next level. The last thing she should be doing is falling in love.
But baseball isn't just a game. It's life. And sometimes, it can break your heart…
---
What do you think about this review?
Comments
No comments posted.

Registered users may leave comments.
Log in or register now!