"Judge Dredd fights off everyone from the Midnight Surfer to the bug creature Nosferatu in this compl"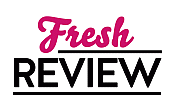 Reviewed by Shellie Surles
Posted January 24, 2015

In a post-apocalyptic world mankind has been shoved into Mega-Cities. Humanity is at its base level and the Judges are responsible not only for stopping crime but for punishing those who commit the crimes. In Mega-City One Judge Dredd is the toughest of the tough and does not hesitate to sentence those he deems guilty to life in prison or death.
JUDGE DREDD THE COMPLETE CASE FILES 09 picks up right where 08 left off in and counties in chronological order. Included in this 400 plus page graphic novel are the story lines Midnight Surfer, The Warlord, Nosteratu and many more.
Judge Dredd never fails to fight the good fight and do what he feels is wright passing sentencing and punishment without blinking an eye. He jumps into the fight and never hesitates.
John Wagner along with other comic greats such as Carlos Ezquerra, Steve Dillon and Brendan deliver another addition to the 2000 AD series with JUDGE DREDD THE COMPLETE CASE FILE.
SUMMARY
Volume nine of Judge Dredd's complete cases, continuing the ever popular series.
JUDGE, JURY AND EXECUTIONER... HE IS THE LAW!
For over three decades Judge Dredd has been one of the biggest stars of British comics, dispensing instant justice on the harsh streets of Mega-City One. Now, in this ninth volume collecting together Dreddís adventures in chronological order, you can experience Thrill-power at its best with such classic stories as Midnight Surfer and The Warlord!
Written by comic legends John Wagner (A History of Violence) and Alan Grant (Batman) this volume features the art of Steve Dillon (Preacher), Cam Kennedy (Rogue Trooper) and Cliff Robinson, amongst many others.
---
What do you think about this review?
Comments
No comments posted.

Registered users may leave comments.
Log in or register now!