"Watch this SEAL, he might turn turtle for the girl he loves"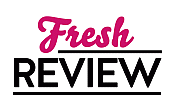 Reviewed by Clare O'Beara
Posted January 24, 2015

Contemporary Novella / Short Story | Romance Contemporary | Romance
This holiday novella is set in Magnolia Bay, South Carolina, by a popular Tracy Solheim.
September is a warm month on the beach, and a Navy SEAL runs while getting some well-earned R and R. Andrew Lanham, or Drew, is idly thinking of girls in a one-night-stand context, when he meets a stunning young lady called Jenna. However she's busy supervising the safety of sea turtle nests, and she doesn't have much time to think about men. Even military ones, which she can recognise at fifty paces, having grown up around them. Jenna works with the Fish and Game Department, though it doesn't say so on her bikini.
Drew is staying with his elderly godmother, Aunt Evie, and in no time he spots that her callers are after the quirky lady's money, for one cause or another. Evie is less delicate than she appears and capable of making up her own mind, but Drew is still concerned. And what exactly is going on between these marine biologists, Jenna included?
I love the sea turtle hatchery which Jenna plans to establish, bringing tourists and scientists alike to the town and helping to save endangered Loggerheads. If she can get it off the ground, on a more personal note, her parents will finally respect her and approve of her degree. Sadly the bright, devoted naturalist ladies are sometimes easily fooled by manipulative men, and Jenna's had a bad run of those guys. While there's a vacancy in her life, I can well see how a SEAL who freaks out from post-combat stress would not be the wisest choice to fill it. Miss Evie is also hiding a secret, and the more I saw of her the more I liked her. So there is plenty of tension to keep the reader busy as the story swings along via the beach to a Christmas finale.
I love this adult romance and will be grabbing Tracy Solheim's works any time I see them. HOLIDAY AT MAGNOLIA BAY would suit me at any time of the year.
SUMMARY
After a mission goes terribly wrong, ending in the death of a teammate, Navy Seal, Drew Lanham, is forced to take a leave from active-duty. Retreating to his godmother's beach house in coastal Magnolia Bay, Drew plans to spend the three weeks R&R licking his wounds and catching some rays while the nightmares from his failed op fade. The last thing he wants to do is mingle with the locals. What he doesn't count on is an early morning encounter with a goddess rising from the sea. His interest is piqued and his body put on alert when he finds out that same woman may or may not be after his godmother's money.
Marine biologist, Jenna Huntley, has been searching her whole life for a place to call home and Magnolia Bay is that place. Unfortunately, she's underutilizing her education giving tours at the town's turtle rescue center. With the help of an octogenarian patroness, she maps out a proposal to develop a turtle hatchery on-site. Everything is going as planned until the older woman's godson arrives. Suddenly, nothing is as it seems and Jenna's future is hanging in the balance, with a sexy warrior pulling all the strings. Her natural tendency is to help the damaged hero, but she's sworn off letting military men in her life ever again.
Will Drew and Jenna be able to put their pasts behind them and learn to trust their hearts long enough to enjoy their Holiday at Magnolia Bay?
---
What do you think about this review?
Comments
No comments posted.

Registered users may leave comments.
Log in or register now!