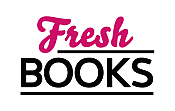 Great new reads in September
"This boy can survive the ice, but can he survive raiders from the sea?"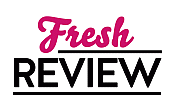 Reviewed by Clare O'Beara
Posted January 16, 2015

Subtitled Clashes In The Old Arctic, this adventure brings us back to a place and time beyond the lands we know, to where different tribes meet - for good or for ruin. SKRAELINGS is the cursory name given by Norsemen to the shore-dwelling people they meet on the islands off the North American coast. Through the eyes of one of these folk, a lad called Kannujaq of the Inuit, we meet culture clash in a raw form.
Young adults from ten upwards will thrill to read of Kannujaq and his dog team, ever travelling across the ice to find new places to hunt the seal, walrus and whale that keep them alive and supplied with goods. His folk have no fixed home and families break up to explore. When he comes across a settled coastal village of the Tuniit, he is wary. These people hunt reindeer instead; he hardly thinks of them as people, because he knows little about them. At first he's afraid that the Tuniit will attack him - but they are under attack from a more powerful force, the sea wolves. Instead of bone or horn knives, the big fierce raiders bear shining metal blades and garments. Are these humans or are they giants?
What happens when Kannujaq has to decide whether he is going to help the Tuniit is nerve-wracking and at times violent. We really see the faces and smell the dried heather smoke. The reader is introduced to terms such as shaman, symbolism, cronies and intimidating. These past tribesmen don't necessarily think the way we do, with our modern comforts and support systems, so the authors Rachel and Sean Qitsualik-Tinsley introduce the story and add comments from a modern perspective.
SKRAELINGS is a gripping short read which shows that courage, kindness and determination are part of the human adventure and brings us face to face with survival skills in a vanishing way of life.
SUMMARY
A historical coming-of-age story set in the arctic landscape
In this adventurous novel—set in the ancient Arctic, but told by an inquisitive and entertaining contemporary narrator—a wandering Inuit hunter named Kannujaq happens upon a camp in grave peril. The inhabitants of the camp are Tuniit, a race of ancient Inuit ancestors known for their strength and shyness. The tranquility of this Tuniit camp has been shaken by a group of murderous, pale, bearded strangers who have arrived on a huge boat shaped like a loon. Unbeknownst to Kannujaq, he has stumbled upon a battle between the Tuniit and a group of Viking warriors, but as the camp prepares to defend itself against the approaching newcomers, Kannujaq discovers that the Vikings may have motivations other than murder and warfare at the heart of their quest. This lush historical fiction is steeped in Inuit traditional knowledge and concepts of ancient Inuit magic.
---
What do you think about this review?
Comments
No comments posted.

Registered users may leave comments.
Log in or register now!