"Recognising, surviving and preventing an abusive relationship"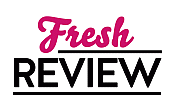 Reviewed by Clare O'Beara
Posted January 15, 2015

Even if we meet someone attractive, we can't be sure that a positive relationship will develop. HOW TO FIND THE RIGHT PERSON TO DATE aims to help readers form healthy relationships and to spot potential abusers before a romance gets started. Too charming may be too good to be true.
Celia John lays her soul bare at the outset by stating that she went into what seemed like a good relationship and only learned when she was pregnant that the man was a hidden abuser. At the time she did not know how to cope and thought her baby obligated her to stay with the man. Looking back, she can now recognise the warning signs. She recommends anyone in this situation to leave.
I suggest that even if you have never suffered abuse, you may need to help a friend or relative through a similar situation. Celia tells us that abuse can come in forms like psychological, financial, verbal, emotional, sexual and physical. A controlling individual is a common factor. Forced marriages and 'honour crimes' are extreme examples. I find it worth noting that Women's Aid sees domestic violence as violence that occurs in the context of an intimate relationship, and Celia's advice is also not gender-specific. The behaviour pattern may be repeated by children when they grow up, or they may lack social skills and positive outlooks.
Celia stresses that the abuser is responsible for their own behaviour. They may claim that the spouse has caused them to react violently, or blame problems at work. They will try to lower their partner's self-esteem, deride their appearance or intelligence, prevent them from working and withhold money and bank accounts. These are all classic signs. The victims are likely to develop depression and other health problems, further sapping their resilience. The abuser literally will not care. They only care about themselves. A jealous abuser is constantly insecure, or claims to be jealous as an excuse for the abuse. Abusers are untrustworthy in every way, will lie and break promises. Telling an abuser that a partner is leaving may trigger violence and threats.
The early signs include the abuser being too charming, rushing into a serious relationship before the other party is ready, in order to trap them before they catch on or get a better offer. Nobody is perfect but the abuser, who may be a serial abuser of partners, tries to appear perfect. Children raised without positive examples and feedback will more easily fall into the trap of the abuser.
Celia discusses self-worth, self-esteem and family dynamic influences. She gives examples of what is involved in a positive, supportive relationship, using studies and current social theory models. I found a lot of straightforward, easy to follow analysis in her work. Celia proceeds with workbook-type exercises to help a person see their situation more clearly and to help them state what they want from life. For example, a problem may be that a partner will criticise constantly. The victim can write down that they are not always in the wrong and deserve respect.
Celia John stresses that professional and volunteer help is available, and the advisors have often survived bad relationships themselves. A spouse may feel that being shouted at is not the same as being robbed from; ask yourself whether your partner respects you, takes your feelings into account and treats you as an accomplished adult. If the answer is no, you may, according to Celia John's book HOW TO FIND THE RIGHT PERSON TO DATE, be in an abusive relationship, and you should consider your options. This admirable book invites readers to take the stance that abuse is always wrong, and they deserve better.
SUMMARY
Have you ever gone out with someone and regretted it? Do you wish you had the formula for choosing the right partner? Or maybe you just want to avoid dating the wrong person? If this is you, How To Find The Right Person To Date will give you the knowledge you need to find a good partner and escape dating the wrong person. This book will show you: How to choose the right partner How to find a good relationship How to strengthen your self-esteem How to identify an abuser How to recognize an abusive relationship How to leave an an abusive partner If you would like to know how to find a good partner and avoid choosing an abuser read this book.
---
What do you think about this review?
Comments
No comments posted.

Registered users may leave comments.
Log in or register now!