"Death by chocolate . . . what a way to go!"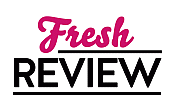 Reviewed by Viki Ferrell
Posted January 15, 2015

They call Hayden Mundy Moore the "chocolate whisperer." She does consulting work for chocolatiers world-wide. Hayden is just finishing a consulting job for Maison Lamaitre Chocolates and is enjoying a weekend at their chocolate- themed resort spa, attending a chocolate industry retreat. The retreat is about all things chocolate: food, drink, spa amenities and cosmetics.
At the opening event, Lamaitre's head chocolatier falls over dead on the patio. Hayden knew Adrienne Dowling quite well and is very disturbed by her death. The police rule the death a suicide, but Hayden isn't buying it. Adrienne had just shared the healthy green drink, containing the poison that killed her, with Hayden in the kitchen minutes before her death. Was it really meant for Hayden rather than Adrienne? Was she the real target, and why? Hayden begins a little sleuthing of her own to find Adrienne's killer.
Hayden has an array for suspects including Christian, the current owner of Lamaitre Chocolates, Bernard, the former owner, Rex Rader, a competitor, and even Bernard's young French model wife, Isabelle. Her sleuthing partner, Danny Jamieson, is a long-time friend who came to San Francisco at Hayden's beckon. Danny is acting as her bodyguard, trying to keep Hayden out of too much trouble, but trouble seems to be following her everywhere. Can she find the killer before they have a chance to off her too?
Colette London writes this story in first person, as if Hayden was having a personal conversation with you, the reader. Hayden bares her heart and soul as she speaks, and sometimes I'm not sure she should let us know everything that's on her mind. She's a rather whimsical character and not afraid of anything or anyone. The plot is fast-paced and full of action. I never knew there were so many different kinds of chocolate. Hayden tells us all the health benefits of eating the decadent brown stuff, so don't hold back. CRIMINAL CONFECTIONS is the first book in Ms. London's new Chocolate Whisperer cozy mystery series. I can't wait to read the next one!
SUMMARY
Hayden Mundy Moore is an expert on everything chocolate, helping clients develop new products and revamp recipes until they're irresistible. But sometimes, a dash of murder finds its way into the mix. . .
Hayden Mundy Moore has bushwhacked through African jungles and haggled in exotic markets to find the finest cacao beans and the most flavorful blends. It's thrilling work but rarely dangerous--until a colleague turns up dead at the exclusive chocolate-themed Lemaître resort spa in San Francisco.
Adrienne Dowling's heart attack is blamed on an accidental overdose of the secret ingredient used in Lemaître Chocolates' new line. Hayden can't believe that conscientious Adrienne would make that mistake. And between chocolate body scrubs, cocoa mud baths, and a non-stop frenzy of chocolate-based treats, Hayden starts to suspect that she, not Adrienne, was the intended target. Finding a killer among the rival chocolatiers and potential suspects won't just be satisfying--it might save her life. . .
---
What do you think about this review?
Comments
No comments posted.

Registered users may leave comments.
Log in or register now!