"A serious look at financial flows and emerging markets"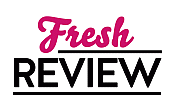 Reviewed by Clare O'Beara
Posted January 14, 2015

Emerging and developing markets are the main concern addressed in this look at the political situation regarding the global flow of finance and our chances of avoiding another general crash.
RULING CAPITAL: EMERGING MARKETS AND THE REREGULATION OF CROSS-BORDER FINANCE asks questions about government regulation and control of how money crosses borders to fuel trade and development, particularly in new markets which are inherently less stable than the long-established ones.
Countries such as South Korea and Brazil need jobs and foreign investment in a global market. More developed countries like India and China are also hungry for jobs to feed their large populations and they have established policy instruments to control and channel inward investment. By employing a cheaper labour force in a country with low living costs and strong work ethics, a global firm can get its goods manufactured cheaply for sale to many countries. Long supply chains across many borders can cause difficulties however, including quality control, import duty, the possibility of corruption and waste. Have financial and manufacturing companies learnt from the economic crash, and what regulations can be put in place to stave off further difficulties?
The book is a dense read with terms like 'the macroprudentializing of post-crisis regulation' and pages peppered with abbreviations like IMF, WTO, BRICS and EMDs. I recommend that students of economics, or those working in financial or civil service jobs relating to the sector, will be best suited to appreciate the text. However the context is one which affects us all - where is your tablet or television or pair of trainers made? In which bank will your money be safely invested? Is inflation going to erode the value of your savings? If you want to start up a company making a good, which country would best suit your needs?
If you work with or study the global flow of capital investment, Kevin P Gallagher has amassed great experience from advising policy meetings and sitting in on top-level discussions, which RULING CAPITAL can pass on to you. This book is not aimed at the general reader nor is it a business manual.
SUMMARY
In Ruling Capital, Kevin P. Gallagher demonstrates how several emerging market and developing countries (EMDs) managed to reregulate cross-border financial flows in the wake of the global financial crisis, despite the political and economic difficulty of doing so at the national level. Gallagher also shows that some EMDs, particularly the BRICS coalition, were able to maintain or expand their sovereignty to regulate cross-border finance under global economic governance institutions. Gallagher combines econometric analysis with in-depth interviews with officials and interest groups in select emerging markets and policymakers at the International Monetary Fund, the World Trade Organization, and the G-20 to explain key characteristics of the global economy.
Gallagher develops a theory of countervailing monetary power that shows how emerging markets can counter domestic and international opposition to the regulation of cross- border finance. Although many countries were able to exert countervailing monetary power in the wake of the crisis, such power was not sufficient to stem the magnitude of unstable financial flows that continue to plague the world economy. Drawing on this theory, Gallagher outlines the significant opportunities and obstacles to regulating cross-border finance in the twenty-first century.
---
What do you think about this review?
Comments
No comments posted.

Registered users may leave comments.
Log in or register now!