"Hacking, stealing and killing; it's no job for a lady"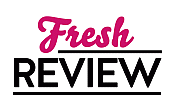 Reviewed by Clare O'Beara
Posted January 14, 2015

Thriller Techno | Thriller Spy
From the author of Bloodridge comes another spy thriller, this time featuring Cassandra Sashakovich who is recruited by an American intelligence department after her fiancÚ doesn't return from Afghanistan. Already globetrotting in a top economics business job, Cassandra makes an effortless transition. SWIFTSHADOW takes up the story two years later.
Combining her specialty with some hacking, Cassandra has become expert at deleting bank transactions and crossing borders on fake passports. Flitting from Pakistan to Saudi Arabia, she removes money from the accounts of terrorist organisations. She's been told that she'll never be in physical danger, but obviously it's worth someone's while to track her down, and Cassandra comes within an inch of losing her life, saved only by her quick wits and strength. Now she has to escape from surveillance and make it home... if she can. And will she ever be safe again?
Considerable violence against women features, so at times I found it a challenging read, but agent Swiftshadow can fight back when required. I was early wondering why she had to be in a Middle East country to access its bank; the explanation given is that some banks there are not connected to the world's networks. Raised in a Russian- American household and now lacking friends, we see Cassandra alone a lot, so we have to follow her thoughts rather than her conversations for explanations. When we meet her superiors we learn that among the secrets kept from her, is that her supposed flu injection was a chemical designed to react with a truth drug to kill her. Sometimes it's hard to be sure whose side are the good guys.
If you want to learn about counterfeiting, stealing from banks, hacking through firewalls, evading capture, breaking and entering, living on the run for months, this hard- hitting novel will take you there and back. The admirable heroine is forced to abandon her feminine side in order to survive, and has no hope of a normal love life. She's not some superhuman; she's a smart woman who is severely damaged by what used to be her job. Handle SWIFTSHADOW with care, then. Author DS Kane himself worked in the covert intelligence field for over a decade, and has had plenty of work published in the area of hacking protection and bank security. This riveting read is his third thriller in the Spies Lie series. They form a must-read series for conspiracy theory fans.
SUMMARY
A spy's cover is blown and she is fired from her agency. To survive, she must fight for her life against terrorists and work to uncover a mole...
When Cassandra Sashakovich, a bright but arrogant economist and consultant, is in Riyadh completing a financial forecasting assignment, her cover is blown by a mole from her intelligence agency. A covert agent whose call sign is "Swiftshadow," she barely survives an encounter with a hit man and escapes to Washington, where she is fired by her agency for becoming a liability.
On her own and with her cover blown, Cassie finds herself in the crosshairs of terrorists, who fear she may have hacked the details of their pending operation. To survive and recover her life, Cassie must identify the mole in her agency and neutralize the terrorists. To do this, Cassie finds help from two unlikely sources, a rogue agent, Lee Ainsley, and a homeless teen named Ann Silbee.
Cassie desperately races against the clock to expose plots by both her own government and the terrorists, so that she can recapture her life and save her country. Can Cassie find a way to survive and avoid being a na´ve tool of her country again or will death find not only Cassie, but millions of Americans?
---
What do you think about this review?
Comments
No comments posted.

Registered users may leave comments.
Log in or register now!