"Jamie must find the missing child before it is too late"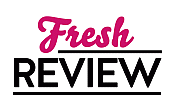 Reviewed by Shellie Surles
Posted December 17, 2014

Suspense | Mystery Private Eye
Jaime is the daughter of a retired General and owns her own private investigations and security firm. She makes good money doing what she does and has many high end clients. So when her ex-husband calls her and asks for her help she tells him no way. That is until he tells her his three year old daughter is missing and she realizes she can't let a child suffer because she hates him.
While searching for the child Jamie uncovers some nasty truths about people around her. She also has to worry about a crazy stalker from a previous case that is on the loose and searching for her. Dealing with all this would be too much for many people but Jamie is stronger than most people most and doesn't stop until she is done.
I've reviewed over a hundred and fifty book this year and I have to say this was one of my favorites. Oh sure there are the big time authors who can't write a bad book if they try and more than a few up and coming who do great work, but Nichole Christoff got it right.
I was impressed with her knowledge of military and the way it is run. Nichole Christoff got the FBI right, the constant battle between law enforcement for control of cases right, soldiers and their families right, and a strong woman right. The main character Jamie wasn't so strong that as a woman you are rolling your eyes going please, but strong, smart and brave enough to get the job done and earn the respect of those around her.
Nichole Christoff is the first author to have gotten it all correct and still write a good story. I enjoyed each of the characters and they all got what they deserved good or bad. I hope she has more plans for Jamie and that they include Adam I can see her going great places with these characters.
KILL LIST is a page turning, exciting and excellent story that is a must read for everyone. If this is how Nichole Christoff is starting her writing career then we have many years of great reading ahead of us.
SUMMARY
In this taut debut thriller, Nichole Christoff introduces a savvy private investigator with nerves of steel—and a shattered heart. As a top private eye turned security specialist, Jamie Sinclair has worked hard to put her broken marriage behind her. But when her lying, cheating ex-husband, army colonel Tim Thorp, calls with the news that his three-year-old daughter has been kidnapped, he begs Jamie to come find her. For the sake of the child, Jamie knows she can't refuse. Now, despite the past, she'll do everything in her power to bring little Brooke Thorp home alive. Soon Jamie is back at Fort Leeds—the army base in New Jersey's Pine Barrens where she grew up, the only child of a two-star general—chasing down leads and forging an uneasy alliance with the stern military police commander and the exacting FBI agent working Brooke's case. But because Jamie's father is now a U.S. senator, her recent run-in with a disturbed stalker is all over the news, and when she starts receiving gruesome threats echoing the stalker's last words, she can't shake the feeling that her investigation may be about more than a missing girl—and that someone very powerful is hiding something very significant . . . and very sinister.
---
What do you think about this review?
Comments
No comments posted.

Registered users may leave comments.
Log in or register now!