"A paranormal fantasy in convict New South Wales"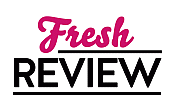 Reviewed by Clare O'Beara
Posted December 13, 2014

Transportation, or sentencing to years in a prison colony overseas, was a common penalty for the poor or debt-ridden middle-classes during the 1800s. William Everard, once a sailor, sentenced to seven years for stealing a pair of boots, rues the day he took them as he sits in the hold of a convict ship bound for New South Wales. These are rough men, and in his late thirties, William just tries to stay alive. He's had a vision of a strange woman, his destiny.
THE ISIS KNOT swiftly draws the reader into the atmosphere of the tale, framing the developing city of Sydney through a porthole. The language is occasionally as boisterous as the men and deadly snakes and spiders abound. Kindness is scarce, to be treasured. Sera awakens in this world, unsure of who she is or how she arrived here, and an elderly sheep- farmer who made good after completing his sentence takes her in. He believes that she is a fugitive from the prison. After all, where else would she have come from?
Elizabeth is a convict woman, abandoned by her lover, who suffers the indignity of being auctioned off in a crowd of men starved of women. Barely an hour on land, Elizabeth is forced through a hasty marriage and dragged off to a shack in the bush. Sera meanwhile has started to remember her origins in twentieth-century America, where she was no saint. What has happened to her? When Sera and William meet during a lightning storm in Parramatta, a small bush town, they know they were predestined to meet. A gold armlet found by William in an Egyptian grave seems to have reached through the centuries and drawn them together... somehow. And Elizabeth is drawn to the armlet too, but to no good effect.
This intriguing story is part romance, part historical, part fantasy and all adult in portraying life at the time. THE ISIS KNOT winds and binds amidst strange birds, smells and sounds as the new arrivals try to adapt and the rum- sodden settlers treat them like property. Bolters, or runaways, don't last long. Those who enjoy dark paranormal romance will find one here, and Hanna Martine invokes Egyptian gods to set the story apart from the norm. Try the mix for yourself and when you've read THE ISIS KNOT, there are other paranormal romances by this author to discover.
SUMMARY
Two lives crossed…
William Everard was once a man of the sea, until a terrifying incident in Egypt at the turn of the nineteenth century cast him out of the British Royal Navy, forcing him to live in disgrace and to question his sanity. For eighteen years, visions have driven his actions and directed his life. When they compel him to commit theft, he is sentenced to the New South Wales prison colony, half a world away.
Death would have been more kind. Sera Oliver awakes in a desolate, sun-baked land with no memory but her name. She senses, however, that the gold band with the curious symbols clamped around her arm does not belong to her, and that she does not belong to this place…or this time.
Their souls knotted together…
During a hellish five-month sea voyage, William is haunted by the face of a beautiful, troubled woman. He knows what he must do when he reaches Australia: Find the woman. End the visions. Regain control over his mind.
For Sera, William's presence begins to unlock the keys to her past—or is it her future? She doesn't know which frightens her more: the sudden knowledge of her modern-day birth, the terrifying story behind her time travel, or the dangerous magic that now runs through her body.
Fear of this cruel, unfamiliar world makes Sera reluctant to trust William, until an ancient enemy crosses continents and centuries to hunt her, and she must turn to William for answers, for life, and for love.
But will their connection bind the fraying strands of time…or unravel the world?
---
What do you think about this review?
Comments
No comments posted.

Registered users may leave comments.
Log in or register now!