"A romance that knocks the ball right out of the park"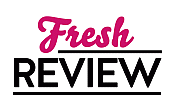 Reviewed by Samantha Randolph
Posted December 8, 2014

Young Adult Contemporary | Young Adult Romance
Annie Lucas and her dad love baseball. When an old family friend offers Annie's dad, an old baseball player whose career ended when it barely started due to cancer, Annie and her dad move to Missouri. While there, she meets rookie pitcher and potential bad boy, Jason Brody. While her father coaches him, sparks catch between Annie and Brody, but in the game of love, there's no telling who will strike out and who will hit a home run.
As a big fan of Julie Cross's Letters to Nowhere series, WHATEVER LIFE THROWS AT YOU caught my interest immediately. What I hoped would be another great read from her turned into one of my favorite novels ever. Annie Lucas is witty, sharp, competitive, and caring, making an ideal main character for those who can't get enough sass and fist-punching-in-the-air, heck-yeah moments. Both love interest and lovable character on his own is Jason Brody, who steals all the bases for sexiest and sweetest dialogue. Cross employs a slow burn, steady build type romance for these two that will keep you up at all hours turning the pages and hoping for a kiss.
With all high points that come with this novel from the romance to the strong family dynamics, the subtle nuances of the plot and prose will stir the heart of many readers. Annie's journey in learning more about herself as an individual, as a daughter, as a friend, and as a significant other is full of quick turns and unexpected obstacles, but the beauty in which her character develops is breathtaking.
For those desperate for a realistic and beautiful story, WHATEVER LIFE THROWS AT YOU should be at the top of the list of books to read. Julie Cross creates a stunning story of love, baseball, and finding strength enough on your own to share with others. This one will stay on my shelf a long, long time, right next to Katie McGarry and Abbi Glines.
SUMMARY
Life loves a good curveball…
Seventeen-year-old Annie Lucas's life is completely upended the moment her dad returns to the major leagues as the new pitching coach for the Kansas City Royals. Now she's living in Missouri (too cold), attending an all-girls school (no boys), and navigating the strange world of professional sports. But Annie has dreams of her own—most of which involve placing first at every track meet…and one starring the Royals' super-hot rookie pitcher.
But nineteen-year-old Jason Brody is completely, utterly, and totally off-limits. Besides, her dad would kill them both several times over. Not to mention Brody has something of a past, and his fan club is filled with C-cupped models, not smart-mouthed high school "brats" who can run the pants off every player on the team. Annie has enough on her plate without taking their friendship to the next level. The last thing she should be doing is falling in love.
But baseball isn't just a game. It's life. And sometimes, it can break your heart…
---
What do you think about this review?
Comments
No comments posted.

Registered users may leave comments.
Log in or register now!