"When past and present collide, will new love be able to survive?"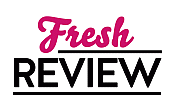 Reviewed by Linda Green
Posted December 7, 2014

It's 2012 and Julianna, a leading member of The Richard III Society, arrives at the ruins of Middleham Castle on the anniversary of King Richard III's death, to take part in their annual seance. The group have had success in calling his presence to them for short periods, and they hope that this time will be no different. But Julia gets a lot more than she bargained for when she calls for him to appear.
In 1476 we see King Edward IV and his brothers, George and Richard, as they conduct their daily lives. Edward, always the ladies man, runs his kingdom in a capable way, while having as much fun as is possible. George loves to coast through his life, drinking and carousing, leaving the important decisions to this elder brother. And finally we meet Richard who is the steadfast, sensible one of the bunch.
When they become involved with a wizard, the brothers are thrust into the twenty-first century with hilarious consequences. Not only do they find love, they also find fame as they become part of a major movie, depicting their actual lives in the fifteenth century. As Richard tries to enlighten the modern world as to what he is truly like, he finds himself falling in love with Julianna. When happiness is within the brothers' reach, the wizard arrives with a proposition. Will Julianna lose Richard just as they are beginning their new life together? And what will happen to their close knit family if Edward, George and Richard choose different paths?
FOR LOVE AND LOYALTY by Diana Rubine is a light hearted, original historical novel. I enjoyed the story most when it was based in the fifteenth century because the description used was very detailed. George became my favourite character as the story progressed - being portrayed as considerate and caring, if a little too laid back at times. The plot was a little bit too out there for me but I still found FOR LOVE AND LOYALTY by Diana Rubine unusual and entertaining.
SUMMARY
England, 1476: A wizard's charm sweeps Richard, Duke of Gloucester, far, far away.
England, 2012: The Richard III Society's annual séance doesn't go quite as planned.
Julianna Hammond believes their mysterious visitor really is Richard. As a loyal Ricardian, she feels obligated to educate him on past and present. In dismay Richard learns of his destiny in a certain battle, and his depiction in a certain play. Julianna and he wonder: can history be rewritten? Back in the Middle Ages, Richard's brothers King Edward and George Plantagenet are determined to find him--wherever he is--with the help of a little magic conjured up by a wizard. Since the wizard can't say no to money or a lady, Edward-infatuated Elizabeth Woodville isn't far behind them.
Changing one's destiny is complicated. So is falling in love. When the two collide, three brothers, three women, and history will never be the same.
Excerpt
"Well, you're certainly a hero," Julianna lavished well- deserved praise on him. "You're kind, sensitive, brave, warm and very good looking. Everything a hero should be. But why don't you think you're romantic?"

Richard shook his head. "I never brought a lady flowers, I don't pour honeyed flattery over them like Ned, I don't recite poetry like George, I don't cook gourmet cuisine. All I can do is spread bananas on pizza."

She smiled and sipped at her wine. "It's romantic if your intentions are sincere. I enjoyed your banana pizza more than any gourmet meal I could get at LaGrenouille."

"Sincere?" He buffed the Middleham Ring on his shirt. "Mayhap. I don't put forth any false fronts. Nay, there's naught false about my front." He took a quick glance downward. Her eyes couldn't help but follow.

"That's my idea of romantic," she assured him. "Not flowers or poetry or flattery. Just sincerity. That other stuff is just veneer, and it wears quite thin after a while."

His eyes pinned her and she took another sip to ease the tension. "Simply speak your heart. Share your heart. That's what romance is all about­to me," she said softly.

He reached over, took the glass from her hand and placed it on the table in one swift, graceful movement. "Then may we share some tonight?"

The hearth glowed, seductive music floated through the lounge­the perfect ambiance. But now that the moment was here, the reality of it nudged her in a stern warning:

Don't.

"Come here, Julianna." The way he opened his arms to her, she couldn't refuse. One warm embrace can't hurt. But once she was in that embrace, and his lips sought hers, it felt as natural as breathing. He kissed her lovingly, gently and thoroughly. Stopping him would be as wrong as telling the sun not to shine.

Her heart beat the same primitive tattoo as the music surrounding them.

When his hand slid to her breast, she knew she had to take charge or nature would. "Richard­" She hadn't meant sound so whispery, but her voice was nowhere to be found. She cleared her throat. "We can't get involved. It'll be too much heartache if something happens and you get sent back." She wondered how convincing she really sounded, with her fingers still wound through his hair and her body half pressed up against his.

"I'm not going back, Julianna. I'm resigned to my fate. I'm not like Ned, I don't rake every wench that crosses my path. I keep my desire firmly in check. But right now my desire is about to burn a hole in these thin trousers so I'll have to go back to wearing that torturous denim castrati garment."

She let out a deep sigh and tried to calm her breathing. There'd been some pretty heavy breathing till now. "Richard, I've been fighting my feelings all along and doing a pretty good job of it so far. Don't let me weaken. Don't let me fall in love with you. There's enough weird stuff going on here already. We've got enough to do."

"I've grown very fond of you, Julianna." He stroked her cheek. "And I'm still growing." He relaxed his embrace and brushed her lips with his before sitting back. "However, you must lead and I follow, as this is your domain. I'm also a gentleman. If this were Ned sitting here, you'd have been ravished thrice already, in six different ways, and on your way to fetch him a beer."

"Doesn't he take no for an answer?" Her hand still played through his hair.

"He doesn't even ask."

"Looks like he doesn't mind never going back to his own time. After tonight, George might not, either."

"Well, Ned covered his arse quite well. He informed me he left the kingdom in good hands with no detail unattended to, and George will go anywhere there's wenches and booze, even if it's back to the stone age."

"I wonder if you can go back by sheer force of will. Our minds are so much more powerful than we think." A jumble of thoughts entered her head and vanished. This wasn't the time to ponder telekinesis, as he tickled her earlobe and ran his thumb over her bottom lip. All she could do was close her eyes and let the exquisite sensations take over. She instinctively moved closer. Their bodies touched, his skin against hers. One more kiss, just one more of those delicious warm kisses, and I'll call it a night, she convinced herself. Their lips met.

The door knocker pounded.
---
What do you think about this review?
Comments
No comments posted.

Registered users may leave comments.
Log in or register now!