"Men can't handle a wolf - but can she handle this man?"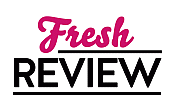 Reviewed by Clare O'Beara
Posted November 30, 2014

Paranormal Thriller | Paranormal Romance
Another werewolf story - will it be different? Ari is a werewolf and with her brother Justin she runs a tracking firm which excels at search and rescue. Her wolf senses and stamina mean she can cross rough country and find anyone. Just now however she's got the scent of a man who unsettles her in a sexy way, and she doesn't know whether to avoid him or hunt him down. DESPITE THE FANGS Ari manages to use cleverly designed gadgets to keep in touch with her brother, and Justin tells her that they have a kidnap case on hand. Maybe it's just as well she has to leave before she gets distracted.
Mason Grey is the hiker Ari has been scenting, and suddenly she has to get between him and an angry bear. Matters go from bad to worse and she wakes up injured, stitched and naked in his cabin. He must know her secret, though she tries to convince him otherwise.
Amusingly Ari's main complaint about being a werewolf is the amount of human hair she grows, including eyebrows, while as a wolf she keeps shedding. Accelerated healing does seem like a good balance and many of her senses are enhanced in both forms. Ari is used to being the biggest, baddest thing most people will ever meet. Turns out that Mason has a few secrets of his own, which he's in no hurry to share.
I did enjoy the easy writing style and exploration of the wolfish life. Suspense builds gradually as the action moves from the land of pine trees to that of palm trees and a group called BioU is introduced. DESPITE THE FANGS is definitely an adult romance and all fans of paranormal romances should be interested in getting to know Ari and Mason better. After all, you never know when you'll need a scary friend. DESPITE THE FANGS is Dylan Newton's third novel and her other works include Despite the Ghosts. Read them if you dare!
SUMMARY
Workaholic werewolves have such awesome perks.
Just ask Aribella Lupari, whose hectic schedule tracking missing people in the snowy Adirondacks allows her benefits humans can't appreciate--wolves never return unopened wedding gifts, never gain weight from late night doughnut binges, and never worry over their encroaching Unibrow. For Ari, walking upright is overrated.
Then she tracks a hiker whose delectable scent calls to both halves of her werewolf self. Not only does Mason Gray look as good as he smells, he may be the only man who can love the beauty behind the beast. Ari should know better than to trust a human, especially after Mason blackmails her into tracking his kidnapped son. But her attraction for the mysterious single father has Ari ignoring her animal instincts.
Can the big, bad wolf live happily ever after, DESPITE THE FANGS?
---
What do you think about this review?
Comments
No comments posted.

Registered users may leave comments.
Log in or register now!