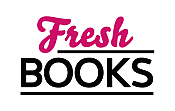 Summer Reads are HOT in July!
"A short tale of seaside adventures"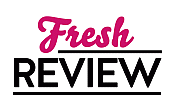 Reviewed by Clare O'Beara
Posted November 29, 2014

This Young Adult story focuses on a girl who enjoys her summer holiday, keeping a diary of her adventures. Jessica lives in Cornwall, on the south coast of England, and at the start of JESSICA'S DOLPHIN she is ten years old.
Jessica tells us that when she was aged five, she fell off her parent's little yacht and was rescued by a dolphin. So her parents tell her, anyway. Today her activities are surprisingly mature, with surfing and all-night beach barbecues. Another dolphin rescues the girl when she accidentally strays into a rip tide area where she cannot cope. Jessica wonders if this might actually be the original dolphin, as they can live for forty years, and sets out to befriend him.
I enjoyed the lunar eclipse and descriptions of ocean activities. Some of the older kids are daredevils and a cautionary tale ensues. As for the dolphin, who wouldn't want to learn more about these wonderful marine dwellers?
This lively short tale JESSICA'S DOLPHIN will appeal to many young people, boys as well as girls. I hope a longer story is in the works from author Jonathan Rigole as Jessica sounds like someone I want to follow through a few more years of growing up and adventuring.
SUMMARY
Jessica Lynn is ten years old and moved to England from the US when she was thirteen months old, but nowadays she canít remember much of her childhood there. What she does know is that she is mad about dolphins, and she was even rescued by one after she fell off a yacht as a child (and has the photograph to prove it!). She also likes learning about dolphins in her spare time and even wears a dolphin piercing in her ear. Jessica loves the summer and living in the county of Cornwall in England, where she spends her summer holidays playing out and enjoying herself with her group of five friends, Amy, Becky, Charlotte, Kate and Catherine, usually on the beach, where she enjoys bodyboarding in particular. Her parents tell her that this summer she is going to go on a holiday back to America - this time she is going to visit both Vancouver and Florida. She enjoys her trip to America but when she returns to Cornwall, events take a turn that she could never had expected. Jessica keeps track of her summer in her diary throughout the story as a series of strange events unfold over the course of the summer.
---
What do you think about this review?
Comments
No comments posted.

Registered users may leave comments.
Log in or register now!