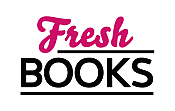 Finish off the year with great December reads
"When you want to solve a puzzle, call a PI"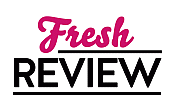 Reviewed by Clare O'Beara
Posted November 23, 2014

Many mystery readers also enjoy completing crossword puzzles so this clever idea for a book lets fans combine clues and solutions. THE CROSSWORD MURDER is set in a coastal town in Massachusetts where Thompson Briephs arrives at the newspaper office on a sweltering day. He's the Newcastle Herald's crossword editor, and some unknown person is blackmailing him. Briephs however defies the blackmailer and pays the price.
A private investigator is called by the mother of Briephs to look into his death and this is where the story really starts. The older, well-off lady can't believe the official line that her son died of a heart attack, but at the same time she isn't very forthcoming with information. Rosco normally looks into insurance fraud, but he gets to grips with his task. The cops tell him unofficially, that it looks like Briephs was accidentally killed in a distasteful game of sorts, but his Senator uncle wants it kept quiet. Just in case, Rosco decides to investigate the man's co- workers, including a crossword compiler, Annabella Graham. He finds that the crosswords in progress are missing from the dead man's home. Could clues be factored in to the grids?
Not knowing who the story would follow at the start, I tried to get to like Thompson Briephs but didn't, so while I was sorry for the unfortunate man I was also pleased that there were more sympathetic characters on the way. The crossword creators all seem to like showing off word knowledge, while Briephs indulged a habit of collecting ancient artworks in dubious taste. Several scenes are set aboard boats or islands, the sea being always near at hand. Only fifty pages in we are given a cryptic crossword puzzle, which can be fun to solve, but luckily for those with less patience, Annabella is at hand to extract the useful information. Annabella is married, so Rosco keeps a lid on his growing attraction to her. Both of these characters develop during the story.
There are more puzzles and while any cosy mystery fan can have a good time with this story, it's safe to say that crossword enthusiasts will get the most from it. THE CROSSWORD MURDER by Nero Blanc is first in a series called The Crossword Mysteries.
SUMMARY
That's right....Thompson C. Briephs is dead. D-E-A-D. The body of the flamboyant crossword editor was found under very suspicious circumstances--and now it's up to private investigator Rosco Polycrates to come up with some answers, with the help of the beautiful and brainy crossword editor from the victim's rival newspaper. They'll need to look everywhere...including up, down, and across...to stop the killer from striking again....
---
What do you think about this review?
Comments
No comments posted.

Registered users may leave comments.
Log in or register now!