"The Canadian North faces challenges which will affect us all"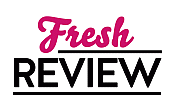 Reviewed by Clare O'Beara
Posted November 23, 2014

Non-Fiction | Non-Fiction History | Non-Fiction Political
We've heard from scientists about what is happening to polar ice; now it's time to hear from the indigenous people of the Arctic. They should know if there is more ice than in previous years, or less. OUR ICE IS VANISHING say the Canadian Inuit people, who live and travel on ice, but are appealing to all of us to reverse the climate warming before it is too late.
The author Shelley Wright is a Canadian who went to an Inuit town to teach law to students, who were mostly female. She describes her experiences and the friendly, capable people she met. Photos show spectacular scenery. Ice varieties include glaciers - frozen rivers of ice sitting on land - and icebergs, huge pieces which break off as a glacier meets the sea. Shelf ice is a flat surface attached to land, forming over the sea. Pack ice is frozen sea surface, which can be annual, a few feet thick before melting in summer, or multiyear, twenty feet or more thick with sculpted undersides providing homes for algae, crustaceans and fish. Bright ice reflects heat back so the sun does not heat up the planet too much. However, with less ice each year, more dark land and sea are exposed, which absorb heat. This is called a feedback loop.
The word 'Inuit' means people and the Canadian nomadic Inuit helped to establish Canada's sovereignty over far northerly regions. These people now have modern advantages, but they prefer to lead a generally traditional lifestyle, despite high rate of deaths from accidents or disease. But as the Northwest Passage was ice-free in 2007 for the first time in memory, and in 2010 Greenland lost two chunks of ice each miles across, matters are changing. The book recaps the characters of the age of exploration, showing that in the 1800s the quest for an east - west passage was fruitless and dangerous. To balance this we are told some of the travels of a mythological hero called Kiviuq who lived off the land.
Rapid industrial development from high-carbon energy sources in Asia, and deforestation from logging and forest fires in drying environments, combine as the world becomes hotter and more carbon dioxide is absorbed by seas, turning them acidic. The findings of the Arctic Council (eight nations and some indigenous groups) and the International Arctic Science Committee on this topic in 2004 are explained, and rapid advances of warming since.
Shelly Wright explains that she was sceptical about climate change until she went to the Arctic and saw the difference for herself. She writes this well-researched and clearly presented OUR ICE IS VANISHING while travelling aboard a vessel completing a journey through the Northwest Passage, ice-free. Anyone with an interest in what is happening to our world should read this book.
SUMMARY
The Arctic is ruled by ice. For Inuit, it is a highway, a hunting ground, and the platform on which life is lived. While the international community argues about sovereignty, security, and resource development at the top of the world, the Inuit remind us that they are the original inhabitants of this magnificent place - and that it is undergoing a dangerous transformation. The Arctic ice is melting at an alarming rate and Inuit have become the direct witnesses and messengers of climate change.
Through an examination of Inuit history and culture, alongside the experiences of newcomers to the Arctic seeking land, wealth, adventure, and power, Our Ice Is Vanishing describes the legacies of exploration, intervention, and resilience. Combining scientific and legal information with political and individual perspectives, Shelley Wright follows the history of the Canadian presence in the Arctic and shares her own journey in recollections and photographs, presenting the far North as few people have seen it.
Climate change is redrawing the boundaries of what Inuit and non-Inuit have learned to expect from our world. Our Ice Is Vanishing demonstrates that we must engage with the knowledge of the Inuit in order to understand and negotiate issues of climate change and sovereignty claims in the region.
---
What do you think about this review?
Comments
No comments posted.

Registered users may leave comments.
Log in or register now!