"A family dispute gets a lawyer into a dangerous situation"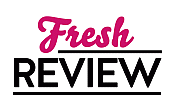 Reviewed by Clare O'Beara
Posted November 23, 2014

A crime story moves between Chicago and the southern town of Avalon as a lawyer is asked to take on a paternity, and possible divorce, case. SECOND TO CRY follows a previous story which I had not read, and references to that case are initially muted in complaints that the locals should have gotten over it by now. Instead, the clannish residents of Avalon still refuse to befriend Isla, wife of Aiden Connelly who is the lawyer exposing distasteful truths.
Wealthy Samuel Fern married a former Playboy model and is feeling insecure. His brother is the local sheriff who disapproves of the model and of out-of-towners. Aiden has to tread carefully. Deena Fern, the attractive wife, has given no cause for marital suspicion except that her two fine healthy sons have differing appearances. Her polite demeanour hides her upset at Samuel's suspicions. Back at Aiden's home, though, Isla is afraid to open the mailbox after receiving threatening letters telling the family to leave town. As accusations and counter-claims are made, it becomes clear that more than one family's happiness could be destroyed.
As I hadn't read the original story I was at a disadvantage when that turned out to be a motivating factor for much of the action. A new reader is given sufficient information to pick up the threads and we have to go by Aiden's reactions to the persons involved. Plenty of scenes occur in a domestic context with small children being fed or amused, possibly to show us what is at stake behind the posturing and threats. Safe to say that I found Aiden Connelly an antihero rather than a hero, as he makes several ill- judged decisions and dismisses the threatening letters with the knee-jerk reaction that his wife must have written them herself.
SECOND TO CRY is more a work of crime-edged fiction than a whodunit so don't expect a staple mystery, but if you want to pick up a story with a different slant the tense atmosphere of SECOND TO CRY by Carys Jones provides a look behind the scenes of family disputes. The earlier book First To Fall introduced Aiden and his family to the town of Avalon.
SUMMARY
Sometimes, behind the simplest cases… Lawyer Aiden Connolly's new case seems to be a run-of-the- mill paternity dispute. Millionaire Sam Fern suspects that his son is not his own flesh and blood, and he wants a paternity test to prove it. Fern's wife Deena, a glamorous former model, is desperate to convince Aiden of her innocence…and she will go to any lengths to prove it.
…hide the darkest truths.
Meanwhile, Aiden is haunted by the memory of another beauty – Brandy White, who he worked to free from a murder charge. The woman he unwittingly fell in love with…and the woman who will once again draw him into a tangle of love and lies. With more than his reputation on the line, can Aiden hold his nerve – when nothing else seems certain?
---
What do you think about this review?
Comments
No comments posted.

Registered users may leave comments.
Log in or register now!