"Emotional yet uplifting, THE EVER AFTER OF ELLA AND MICHA proves that true love can prevail all."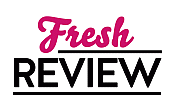 Reviewed by Annie Tegelan
Posted November 20, 2014

After all that they are endured, will Ella and Micha finally find the happily ever after that they deserved? In THE EVER AFTER OF ELLA AND MICHA, Jessica Sorensen will test their bond to its limits.
Ella is set to marry the love of her life, Micha. So it seems that they are well on their way to finding true happiness before an unexpected package arrives, shattering the illusion that Ella has made for herself. Now she questions if a happily-ever-after is even possible for someone like who sees the world as a dark and hopeless place.
For this couple, the journey gets dark before it can get brighter. Sorensen is no stranger to pulling out all the stops to make each book a heartwrencher. There could be tears, but I don't think all of them will be bad ones. As you read this series, you become so connected to the characters that when they finally do reach that moment of absolute nirvana, it feels like a release -- for the characters and also the readers.
Fans who have followed this series will absolutely adore this book. Filled with promise and passion, Ella and Micha have quickly become one of my favorite couples in the New Adult genre. Which is why Jessica Sorensen continues to be a auto-buy author for me.
Emotional yet uplifting, THE EVER AFTER OF ELLA AND MICHA proves that true love can prevail all.
SUMMARY
The day Ella has waited for is just around the corner. It's the day she'll marry Micha, the love of her life, the light that guided her out of the darkness. It looks like it will be the perfect Christmas-until an unexpected package arrives with a harsh reminder of Ella's past. Suddenly Ella doesn't feel as confident about her future. Can she really have a "happily-ever-after" if she's never even seen one? Micha will stand by Ella no matter what she's going through-though he worries that she might leave him standing at the altar again. When he's offered a once-in-a-lifetime chance to tour with his favorite bands for three months, Micha knows he can't leave Ella behind. But can he ask her to uproot her life to join him on the road? Now Ella and Micha must find a way to balance their fears, their dreams, and their love . . . if they ever want to hear wedding bells.
---
What do you think about this review?
Comments
No comments posted.

Registered users may leave comments.
Log in or register now!