"A ghost creates havoc by placing his bones in other peoples' beds."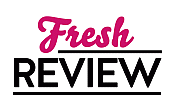 Reviewed by Leanne Davis
Posted October 29, 2014

Clare Cermak is finally adjusting to having a man in her life. The transition from accountant to seeing ghosts around her constantly was difficult. Having Zach Slade by her side has helped, even if he isn't willing to admit the powers he holds.
Clare and Zach are hired by a wealthy man to lay a ghost to rest. Dennis Laurentine moved an entire ghost town to his ranch to preserve it. When he did that, he disturbed ghost who was known for mischievously leaving his bones in people's bed. Mr. Laurentine buried the bones but they are driving his guests away.
Clare learns that J. Dawson Hidgepath was murdered shortly after striking it rich with a large gold mine. Clare, Zach, and her familiar, Enzo travel to Mr. Laurentine's ranch to solve the mystery of Mr. Hidgepath's death.
What neither of them knows is that someone is anxious to keep the secret from emerging. They will have to find out not only who killed their miner but who is out to prevent Clare from revealing his secrets.
The second in the Ghost Seer series, Ghost Layer is a fascinating combination of murder, romance and the supernatural. Ms. Owens has created an entirely believable scenario for her latest series. It's one of the reasons she's a must read author. Her Celta series introduced us to her world building abilities. Each of her additional series has improved that talent. Owens readers will be thrilled with her latest book and the knowledge there is a third coming soon.
SUMMARY
What lies beneath
Clare Cermak's adjusting to a new man in her life—and a lot of ghosts. The passing of Clare's aunt gave way to a sizeable inheritance of not only money, but also the ability to communicate with the dead. At the same time, she met Zach Slade, a private detective with a rough past, and just like Clare, he's not yet ready to accept her gift—or his own.
But Clare has another matter to look into. A multimillionaire needs her help after relocating an old ghost town to his mountain estate. The bones of a murdered prospector are making nightly appearances in his guests' beds. When the gold miner's ghost contacts Clare, she promises to help find the name of his killer—but someone doesn't want the past revealed and might find her first.
---
What do you think about this review?
Comments
No comments posted.

Registered users may leave comments.
Log in or register now!