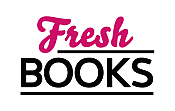 Best August Reads!
"The Anglo-Irish family faces war, repression - and a poor marriage"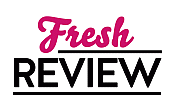 Reviewed by Clare O'Beara
Posted October 26, 2014

Continuing the saga of an Anglo-Irish family, we reach the early twentieth century. THE WINSHIP FAMILY BOOK THREE starts with Cornelia Winship, raised in America and wealthy in her own right, marrying but quickly discovering that she might have made a mistake. Her titled new husband appears too keen to drink and gamble, and claims that her money is now his. Women don't have many rights, even rich ones.
Meanwhile in Parliament, we see Churchill, Lloyd George and Asquith introducing a People's Budget which would tax landowners. To stay in power the government of the day has to rely on the support of Irish parliamentarians, who favour Home Rule for Ireland. The vexing 'Irish Question' has dominated British politics for years, but we see that the mainly absentee landowners have too much to lose by handing their estates over to the native Irish. One such family, the Sudburys, have no intention of losing their wealth and employ spies in the opposition camps. By this third book I did find the Sudburys a little too reliably crooked, grudge-bearing and ill-dealing. Still, every saga needs a villain and no doubt the fictional family merely illustrates actual proceedings.
On the island of Ireland matters heat up with irregular armies being formed, gun-running and tensions on both sides. By sticking with a comparatively small set of wealthy characters the author Michael McCarthy cannot follow all the action so we get plain narration of background to cover these issues. In 1914 the Great War breaks out and fraught matters are worsened as Irish men are sent to trenches. America later enters the war and we see Anglo-Irish William Winship once more an officer in battle. His experiences and those of Cornelia as a field nurse can be upsetting to read. Also saddening is the brief account of the 1916 Rising in Dublin and its aftermath. The Irish freedom fighters Michael Collins and Eamon deValera make an appearance and there can be no doubt that the eventual independence is welcomed.
No book covering the first half of the twentieth century in Europe can be cheerful, so Michael McCarthy has tried to cover instead the reasons for failure, war, inflammation of already frail relations and the loss of a generation. I did think that a woman writer would have emphasised the rising call for a women's vote. A retired economist and lawyer among other skills, he lives in New Jersey and has obviously studied the period thoroughly and enjoyed bringing it to life. While this is not a romance there are romantic aspects to show the real human face of the people involved, and to encourage us to wish for their happiness. Overall THE WINSHIP FAMILY BOOK THREE, like the whole of the trilogy, is quite an accomplishment.
SUMMARY
Against the backdrop of the Irish independence movement, Book Three, Independence, the final book in The Winship Family trilogy, continues the lives of James and Emily Winship, Cornelia, now Viscountess Leadon, William and Anne Winship, Brendan and Sean Kenny, and Wilton and Ivor Sudbury. Book Three finishes with the drama surrounding the 1921 treaty between Great Britain and Ireland, the ensuing Irish civil war, the murder of Michael Collins, and the death, in 1938, of James Winship. Included in this book are British parliamentary leaders Winston Churchill, David Lloyd George, H.H. Asquith, and Irish political leaders Eamon de Valera, Michael Collins, John Redmond, and John Dillon.
---
What do you think about this review?
Comments
No comments posted.

Registered users may leave comments.
Log in or register now!