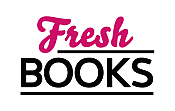 Summer Reads are HOT in July!
"The ups and downs of an Anglo-Irish family"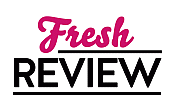 Reviewed by Clare O'Beara
Posted October 26, 2014

Having read the initial instalment I was keen to follow the progress of THE WINSHIP FAMILY BOOK 2. The parents in this Anglo-Irish family encounter animosity in their grand house in County Cork. Accordingly James Winship decides to move to England. We learn about the politics of the Gladstone and Disraeli era, when Irish politicians were seeking Home Rule from Westminster, and the dodgy methods employed by some in pursuit of votes. Readers less interested in political discourse can skip a few pages and pursue the characters, without spoiling the story.
There are strong echoes of the previous book. The daughter of the family is being raised in New York and here Cornelia meets immigrant Irish people and befriends some of them. A wise female relative ensures that she learns how to invest and follow politics, because some day she will be wealthy. The son William attends Eton, progresses to Sandhurst for officer training and is sent to India. His regiment is concerned with hill tribes and man-eating tigers - there is a vividly described tiger hunt.
Anglo-Irish families were few and the next generation of Sudburys, who bear animosity towards the Winships, enters the story. This Sudbury has plenty of money, unlike many young subalterns, but is unpopular. He casts slurs upon William's Irish lineage and picks fights; William, a wiser man than his father, just wants to be left alone. Some officers look down on the native Indians but others want to see better treatment and prominence for them. After a battle William faces a court-martial whereupon we meet a young Winston Churchill, his counsel. This man's family are the Dukes of Marlborough and his father has served in Parliament, so he is clearly going places and already smokes his trademark cigars. I particularly enjoyed this pen-portrait.
Once more we are mainly following men and wealthy classes because these are the people who travelled and had influence. We explore their mindsets while the poorer people are somewhat more caricatures. Tension, unrest, animosity and poor communications fill a story punctuated by calm intervals and romance. The author Michael McCarthy has delved into the politics of the day as well as the historical facts. THE WINSHIP FAMILY BOOK TWO ends in 1907 so I have to read the next to see how the intricate story ends.
SUMMARY
Against the backdrop of the Irish independence movement, Book Two of the three-volume family saga, The Winship Family, continues the lives of James Winship and his two children, William and Cornelia, and the scheming Marquess of Gortin and his revenge-laden Sudbury family. James recovers from another family tragedy, returns to the political arena, rising to a cabinet position in the British Liberal party, and enters into an affair with the fashionable political hostess, Lady Emily Winslowe; William becomes a a British Indian army officer, battling tribesmen and a trumped-up court martial; Cornelia encounters life-changing complications as a glittering debutante in a dramatic London Social Season; and the Sudburys, grandfather, father, and son, together weave webs of harmful intrigue against the Winships. Included in this Anglo-Irish historical novel are actual parliamentary leaders, like Winston Churchill, David Lloyd George, H.H.Asquith, Arthur Balfour, and the Irish party leaders John Dillon and Timothy Healy.
---
What do you think about this review?
Comments
No comments posted.

Registered users may leave comments.
Log in or register now!