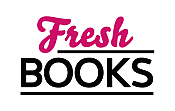 Best August Reads!
"From Ireland to India and home again"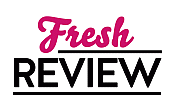 Reviewed by Clare O'Beara
Posted October 24, 2014

An Irish household through the generations is revealed in this series, which begins in 1850, the days of Gladstone and Disraeli in THE WINSHIP FAMILY. William Winship, holder of an Anglo-Irish title and grand house in County Cork, is a member of the British Parliament and as we meet him he has just become engaged to Elizabeth, the prettiest lady in Birmingham, who shares his interest in plants. However another suitor, Sudbury, promptly challenges him to a duel; William is a terrible shot.
From this exciting beginning we progress to meet all the household, including the housekeeper Teresa who is married to the head grounds keeper Fergus Tobin. The rivalry between the Northern Irish Sudbury family and the Winships sours relationships over the years. Between outbreaks of typhoid and death in childbirth, life is uncertain, and the wrangling between Catholic and Anglican clerics never ceases. Some deft touches are presented to add twists and we see a young James Winship attending Eton, to be told that Irish boys possess character defects like laziness. His only friendship is made with another Anglo-Irish lad, but he gets training to fend off bullies from a Cork boxer, Puncher Daly.
An officer's life in India is included in our tour, polo playing and gambling, with Lancashire cotton mills buying indigo from Indian plantations. An American girl of Irish origin, Jane Winship, travels equally as far. I note that the story mainly follows male characters and the wealthy, but at that time these were the people who could travel and who were educated, learnt about the world and influenced others' lives. The intricacies of Ireland's struggle towards Home Rule arise, but politics turn to violent means when Britain's reluctance to release its profitable colony is revealed.
Michael McCarthy, has clearly studied the history of the day to present a fictitious account of life during those turbulent times. Those readers who wish to follow political debates closely may do so, while those just wanting a good yarn can skip the debates and follow the actions and choices of our characters. THE WINSHIP FAMILY will reward re- reading and serves as a fine introduction to the lively trilogy.
SUMMARY
Historical fiction; family saga. A two volume book covering the lives of James Winship and his children in England and Ireland during the turbulent struggle for Irish independence, from 1852 to 1923. In Volume I, James Winship's life is chronicled from his early days, as an adopted Irish-born son of an Anglo-Irish lord in County Cork, Ireland, to his steady rise as a decorated war hero in British India and, ultimately, his succession to Charles Stewart Parnell, as leader of the Irish party in the House of Commons in the late 1890s. Volume II covers the life of his children: his son in British India and World War I, and his daughter in New York City, England, and Ireland. Volume I was first published in 1995 but was rewritten by the author in 2012. Volume II will be available in spring 2013.
---
What do you think about this review?
Comments
No comments posted.

Registered users may leave comments.
Log in or register now!