"It's the dawn of the Werewolf humanity is lost"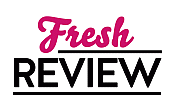 Reviewed by Shellie Surles
Posted October 21, 2014

Rowan is the last of her bloodline. A prophecy has declared that upon her death the moon will stay full and werewolves will rise. Rowan is determined to stop the prophecy and when she can't she finds a way to resurrect herself. Using runes and the lost knowledge she is determined to save humanity.
The prophecy ends with the death of all humans and once again Rowan must find a way to make sure it does not come to filtration.
AGE OF THE WOLF is an action filled graphic novel. Alec Worley researched old sayings and stories to come up with his story line, making it very interesting. AGE OF THE WOLF is an exciting way to look at the concept of werewolves, their presence and purpose in the world. The question of who is more a beast them or humanity is always a good one. Quality art work that is not over reaching in its portrayal of characters is present in the pages of this graphic novel.
Action and an interesting story line from start to finish make AGE OF THE WOLF a graphic novel worth picking up and enjoying.
SUMMARY
In this debut graphic novel collection for writer Alec Worley and artist Jon Davis Hunt, humanity's days are numbered. On a quiet day in London the peace is shattered as ravening werewolves appear from nowhere to rip the city and its populace apart.
Rowan Morrigan is one of the few to reach safety and it is with dawning apprehension that it becomes clear she is our only hope, the last witch who, untrained as she is, may be able to hold the wolves back. In a story full of unexpected twists and turns that stretches across Rowan's lifetime, nothing can be taken for granted.
---
What do you think about this review?
Comments
No comments posted.

Registered users may leave comments.
Log in or register now!