"The search for a Viking God is on and it will change history forever"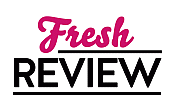 Reviewed by Shellie Surles
Posted October 21, 2014

While recovering a crashed World War II plane the searchers come upon an ancient Viking ship burial 500 feet below the ice. A billionaire has his top man, retired General Steve Macaulay put together a team of top Norse researchers. As they attempt to recover the items they are attacked and the mission is sabotaged and destroyed.
Now survivors Macaulay and Lexy must discover what is so important that it could cause someone to react so violently. As they search for the truth, they are chased by the government and killers alike. Thrown into the middle of a plan that will change the world as we know it. They only hope they can figure out how to stop it in time.
From the first page I was intrigued and could not put VALHALLA down. With history wove into an exciting, heart pounding chase for the prize VALHALLA makes for a quick rewarding read. It is definitely a standalone read that claims to be part of a new series.
Robert J. Mrazek has created a thrilling masterpiece with VALHALLA, and I hope he can continue the thrills in the future books in this series. thrilling stories in future books.
Learn more about Valhalla
SUMMARY
Along the Greenland ice cap, an expedition team makes an astounding discovery. Buried five hundred feet below the ice cap is the wreckage of an ancient ship—and nine perfectly preserved Vikings. Rune markings indicate it went missing in 1016 BC.
Energized by the find, retired Air Force general Steven Macaulay assembles the foremost scholars of Norse archaeology, including Harvard academic and master decoder Lexy Vaughan. But the mission is violently sabotaged— because this discovery holds the key to a mystery that will change the human race.
To put together the pieces of the puzzle, Macaulay and Lexy plunge headlong into a web of chaos and betrayal—all the while hunted by a covert primeval society that will stop at nothing to protect their secrets.
---
What do you think about this review?
Comments
No comments posted.

Registered users may leave comments.
Log in or register now!