"A gently haunting tale of two times"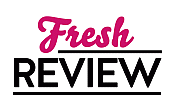 Reviewed by Clare O'Beara
Posted September 16, 2014

Fiction Women's Fiction | Romance Time Travel
Meredith Blake, an American college graduate, arrives at a university residence in England. The pleasant seventeenth- century building takes all her attention at first. She's come to study English fiction, and Devon seems like the perfect location. Her first intimation of a CROSSOVER occurs after she's discovered the basic living facilities and dining; a shadowy figure bustles away down a corridor as the name 'Henslowe!' is called - but there's nobody on the premises by that name. Nothing to concern Meredith - yet.
Some more old-time figures manifest in the grounds of Exeter Cathedral nearby, but Meredith is too occupied with her new girl friends and Tony Moffat, an Aussie who warns her against her allegedly romantic lecturer Peter Graham. As the figures keep fading in and out of her life, Meredith starts looking into the families who used to live in this old house. Yet she never feels scared. Rather, it's as if she was seeing into the past. Quite suddenly the tables are turned on this serious student, and she's the one who travels in time.
I enjoyed the portrayal of the graduate student life, exploring historical locations at the same time as working up a thesis. The fleeting visitations seem unreal to the reader until Meredith herself is the visitor to the past, taken for granted by the people of that time as a governess. A tragedy has stalked the family, getting us involved with their lives. We also learn about the pursuit of leys, or hill-walking tracks and landmarks, such as old stone crosses and tumuli in the English countryside. Some people believe that ley lines resonate with unseen powers or connections.
Women in past times were either considered to be prone to emotional and mental disturbance, or easily passed off as such by controlling family members and husbands. Meredith's discovery of this situation brings home to the reader how little control women had over their own lives. Judith Eubank has skilfully assembled the pieces of this tale which leaves us feeling haunted, puzzled and satisfied at once.
CROSSOVER is a medium-length, subtly romantic adventure, which focuses on the drama at hand in order to convey the two locations and time periods with care and contrast. Anyone who enjoys unusual romances or paranormal tales should relish this read.
SUMMARY
Beauty, romance, suspense: Judith Eubank handles a timeless mystery with a light, sure touch. CROSSOVER evokes the brooding atmosphere of Daphne du Maurier with the wit, intelligence, and sensibility of Dorothy Sayers. As she adapts to British university life, Meredith Blake, a young American scholar, discovers that Edwards Hall is not the same for her as it is for the others.
For her, it is full of riddles and reminders of the Victorian family that had once lived there and the tragedy that overtook them. Intrigued by the mystery hidden in the Hall's past, Meredith begins to explore the manor house and becomes increasingly challenged, baffled, and threatened by what she finds there. Something has singled her out, slowly isolating her from the twentieth-century world she knows.
---
What do you think about this review?
Comments
No comments posted.

Registered users may leave comments.
Log in or register now!