"FORGED BY DESIRE combines action, mystery and fiery romance in a spellbinding way."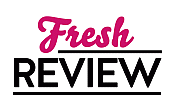 Reviewed by Annie Tegelan
Posted September 13, 2014

Book four in the London Steampunk series features the Nighthawk gaurds, Perry and Garret. Both smart and deadly in their own rights, these two paired together make one killer investigative team. However, neither one ever believed that the two of them could be something more than just partners at work. Yet that is exactly what happens. When adrenaline and lust mix together, Perry and Garret will find it difficult to fight their desire.
FORGED BY DESIRE is definitely one of my favorite books this year and definitely one of my favorites of the series. There's just something unique about Bec McMaster's writing. Not only is the book lush with details and worldbuilding, but the characters are all well-developed and realistic as well. There is so much to love about the leads in this story. Perry is a wonderful heroine who continues to deny her attraction for Garret and will continue to do so until her dying breath. Not one to show weakness, Perry proves that her will is strong, but her passion for Garret runs deeper than she thought before.
Similarly, Garret proves to be a worthy hero for Perry. Despite how much he wants to resist her for her own safety, their bond that they have created while working together over the years has transformed into something else entirely and that is the basis in which McMaster works with when building their romance. If you're a fan of Kresley Cole's No Rest for the Wicked, then you'll definitely enjoy the chase of this book.
Another thing that must be mentioned is the romance. Passion has rarely reached this limit in other books I've read. McMaster really has outdone herself with FORGED IN DESIRE. With the action and mystery still a major part of this book, the romance never once gets overshadowed and that, I think, is a skill of balance that not many authors can manage.
FORGED BY DESIRE combines action, mystery and fiery romance in a spellbinding way. I couldn't put this book down and only yearned for more once I was through with it. This is a definite must read for everyone!
SUMMARY
A fear she can't escape
Ten years ago, Perry fled her thrall contract to find sanctuary among the Nighthawks. In that time, she's become a respected woman of the Guard, and she's wanted Garret Reed for as long as she can remember. But when a new case takes a chillingly familiar turn, Perry finds herself once again in the path of a madman...only this time, there's nowhere left to run.
A desire that can't be tempered
Out of their depth and racing against time, Perry and Garrett must learn to trust the desire sparking between them...or risk losing themselves forever to the darkness stalking London's streets.
---
What do you think about this review?
Comments
No comments posted.

Registered users may leave comments.
Log in or register now!