"See how dangerous it is to be a young violinist on Hallowe'en!"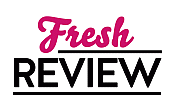 Reviewed by Clare O'Beara
Posted September 13, 2014

Young Adult Suspense | Young Adult Paranormal
Emma Braun, aged sixteen, is startled when violinists begin to go missing. The newspapers pick up the musical connection between the disappearing persons and Emma knows one of them - her own violin teacher. In THE LUTHIER'S APPRENTICE Emma lives in Brussels, the capital of Belgium, and the paper says Monsieur Dupriez disappeared from the inside of his locked study.
Emma's mother has to visit an ill relative so Emma will stay with her grandfather, attend the school for diplomats' kids and play in a violin contest. She's talented and has even been learning from her reclusive grandfather to make violins, the craft called lutherie. First the resourceful girl visits her music teacher's home, but his shocked wife hadn't noticed anything odd. Emma suspects something supernatural has happened. But why would someone with supernatural powers be picking off violinists from around the world?
Emma's grandfather, an expert luthier, tells the girl that through the centuries violinists have gone missing, never enough to attract attention until the modern, well- connected day. He can't tell her why, and Emma, who still needs to practise in between homework, feeding her pet rabbit, and phoning her best friend Annika, has to wonder if she is in danger. Corey Fletcher, a lad who is also a student of M. Dupriez, turns out to be searching for the man too. Danger, here we come!
I have met a man who took up violin making as a retirement hobby, and there are many different steps and skills required. The idea of crafting a mystery around the skill is ingenious and I won't spoil the adventure by telling you why the musicians are being kidnapped. Let's just mention the wolves, creepy castle, dimensional portal, and Golden Retriever named Stradivarius. The date is Hallowe'en and yes, as the witching hour approaches the tale can get scary, maybe gruesome.
If you don't know much about music at the start of this paranormal suspense story you will by the end, while the adventure can be enjoyed by anyone, and young adult musicians will be delighted to have a read that suits their interests in THE LUTHIER'S APPRENTICE. Even more delighted to learn that there are plans for a second book in this series by Mayra Calvani, to be called Paganini's Ghost.
SUMMARY
Niccolò Paganini (1782-1840), one of the greatest violinists who ever lived and rumored to have made a pact with the devil, has somehow transferred unique powers to another…
When violinists around the world mysteriously vanish, 16- year-old Emma Braun takes notice. But when her beloved violin teacher disappears… Emma takes charge. With Sherlock Holmes fanatic, not to mention gorgeous Corey Fletcher, Emma discovers a parallel world ruled by an ex- violinist turned evil sorceress who wants to rule the music world on her own terms.
But why are only men violinists captured and not women? What is the connection between Emma's family, the sorceress, and the infamous Niccolò Paganini?
Emma must unravel the mystery in order to save her teacher from the fatal destiny that awaits him.
And undo the curse that torments her family—before evil wins and she becomes the next luthier's apprentice…
---
What do you think about this review?
Comments
No comments posted.

Registered users may leave comments.
Log in or register now!