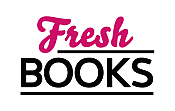 Finish off the year with great December reads
"If you're looking for a story that will take you on a journey, this is the series for you."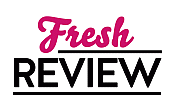 Reviewed by Annie Tegelan
Posted August 30, 2014

The epic journey continues with WRITTEN IN MY OWN HEART'S BLOOD, the eighth book in the renowned and addicting Outlander series by Diana Gabaldon. For readers interested in starting this series, it's absolutely essential to start at the beginning as this series follows the same characters and you'll no doubt miss crucial details that create a massive impact on how you will enjoy this book and series in general. If you are reading this, then I assume are a massive Outlander fanatic like I am to be able to endure and read what feels like a million pages just to find out what happens to these beloved characters.
In WRITTIN IN MY OWN HEART'S BLOOD, the cast of characters has grown and Gabaldon spends considerable time in each of their heads, highlighting their emotions, their vulnerabilities and their conflicts in a bright spot light. I have no doubt that if you loved the previous books in the series, you will adore this book because it follows the same pattern. Jamie continues to suffer every horrible thing imaginable and when you think the poor guy can't experience something worse, he does. Gabaldon just adores torturing her characters.
If you're looking for a story that will take you on a journey, Outlander is the series for you. Gabaldon's story telling abilities will take you back to see what happened to Jamie while he was away and also about what Claire was doing in that time too. Some scenes are more easier to read than others, but one the is for sure, there is a ton of emotions packed into it.
Previously secondary characters in the other books are now getting more and more page time. Characters like Roger and Bree, William, Ian and Rachel, and more all get considerable acknowledgements. There's also John who seems to suffer almost as much as Jamie does. As a result, I think he has become one of my favorite characters to the series. He brings so much to the story that I don't think it would be the same without him.
Trust that you'll be taken care of in Diana Gabaldon's hands. Not only do you get a story that is wrought with tension and heartbreak, but I'm sure you'll also find a new hero to love.
SUMMARY
In her now classic novel Outlander, Diana Gabaldon told the story of Claire Randall, an English ex-combat nurse who walks through a stone circle in the Scottish Highlands in 1946, and disappears . . . into 1743. The story unfolded from there in seven bestselling novels, and CNN has called it "a grand adventure written on a canvas that probes the heart, weighs the soul and measures the human spirit across [centuries]." Now the story continues in Written in My Own Heart's Blood.

1778: France declares war on Great Britain, the British army leaves Philadelphia, and George Washington's troops leave Valley Forge in pursuit. At this moment, Jamie Fraser returns from a presumed watery grave to discover that his best friend has married his wife, his illegitimate son has discovered (to his horror) who his father really is, and his beloved nephew, Ian, wants to marry a Quaker. Meanwhile, Jamie's wife, Claire, and his sister, Jenny, are busy picking up the pieces.

The Frasers can only be thankful that their daughter Brianna and her family are safe in twentieth- century Scotland. Or not. In fact, Brianna is searching for her own son, who was kidnapped by a man determined to learn her family's secrets. Her husband, Roger, has ventured into the past in search of the missing boy . . . never suspecting that the object of his quest has not left the present. Now, with Roger out of the way, the kidnapper can focus on his true target: Brianna herself.

Written in My Own Heart's Blood is the brilliant next chapter in a masterpiece of the imagination unlike any other.
---
What do you think about this review?
Comments
No comments posted.

Registered users may leave comments.
Log in or register now!