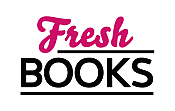 Great new reads in September
"The Most Enthralling Addition to the London Steampunk series to date..."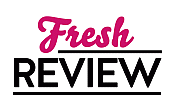 Reviewed by Rachel Williams
Posted August 27, 2014

Garret Reed is the new head of the Nighthawks, a group of investigators who help keep the peace in the London of Bec McMaster's Steampunk world. FORGED BY DESIRE begins after he takes over the helm of the guard group from the previous leader, Lynch, who is now a Duke on the ruling council of Bluebloods. Garret has a secret, however. The numbers of his craving virus has risen to almost unacceptable levels, inching closer to the point of where bloodlust can take over his body. Garret is keeping this damning fact to himself as he struggles to make his own mark as the new leader of the Nighthawks. He is also trying to keep his increasing attraction to Perry, one of his investigators, under wraps.
Perry Lowell also has a secret. She has been a Nighthawk for ten years, and is one of the best agents of the Guard. She is also one of the few known female Bluebloods, and quite powerful. No one knows how she came to be a Blueblood, or that she is running from a past where she had been the thrall of a powerful man who has recently been released from prison for her murder. In her previous life, Perry had been the victim of experiments, in which she would be cut and abused yet heal quickly, and she had been infected with the craving virus for just that purpose. Perry has also been in love with Garret for years, but has kept her silence fearing it would end of their longstanding friendship and working relationship.
After two young women from the wealthy Echelon are found murdered in an unsavory manner in a slum area of London, the Nighthawks are called in. The women looked to have been infected with the craving virus, and then had unspeakable horrors inflicted on their bodies. When Garret and Perry arrive to investigate, she quickly realizes the marks of the evil scientist who had performed the experimentation on her own body, a man she thought she had killed. Perry keeps this information to herself, fearing her past will come to light. As the investigation continues, however, the personal danger to her becomes greater; and Perry's secret past edges closer to blowing up in her face.
FORGED BY DESIRE is perhaps the best book so far of Bec McMaster's ingenious and original London Steampunk series. Although all of the books in this alternative Steampunk world are excellent reads, there is an edgy grittiness to FORGED BY DESIRE that has not been as prominent in previous books of this inventive series. The world McMaster has created is reaching its stride, and more innovative storylines are coming into play in this well written, gripping story. There is the niggling issue of an investigator of Perry's experience keeping a personal secret that ultimately hinders an investigation; as a plot device it defies logic. Still, the engaging leads and excellence of the storyline keeps the reader enthralled in the story. As there is enough backstory given to catch the reader up in the London Steampunk world, FORGED BY DESIRE can easily be read standalone.
SUMMARY
A fear she can't escape
Ten years ago, Perry fled her thrall contract to find sanctuary among the Nighthawks. In that time, she's become a respected woman of the Guard, and she's wanted Garret Reed for as long as she can remember. But when a new case takes a chillingly familiar turn, Perry finds herself once again in the path of a madman...only this time, there's nowhere left to run.
A desire that can't be tempered
Out of their depth and racing against time, Perry and Garrett must learn to trust the desire sparking between them...or risk losing themselves forever to the darkness stalking London's streets.
---
What do you think about this review?
Comments
No comments posted.

Registered users may leave comments.
Log in or register now!