"Harrison Cements Herself as a Household Name in the Urban Fantasy Genre."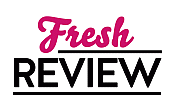 Reviewed by Annie Tegelan
Posted August 27, 2014

Fantasy Urban | Paranormal Thriller
In the highly anticipated final book of the Hollows series, Kim Harrison reaches the pinnacle of perfection with her smartened heroine, Rachel Morgan. Rachel has displayed so much growth within the series, from being a woman scared of falling in love to someone truly happy with her place in the world.
Even in THE WITCH WITH NO NAME, trouble still manages to find Rachel and her friends, and this time the threat of death is more dangerous than ever before. Vampires play a significant role in the book, and more specifically, Ivy will find her own life in danger as the vampires battle for control.
Harrison lets the action and twists flow at top speed; readers will no doubt have whiplash from the surprising number of developments that occur in THE WITCH WITH NO NAME. On the romantic front, Trent and Rachel are blooming and are continuing to discover new things about one another. I think readers will be happy with Rachel's place in the Hollows world at the end.
The Hollows series has redefined Urban Fantasy in its thirteen book run. With its emphasis on ley lines, vampires, demons and pixies, the cast of characters Kim Harrison has created has quickly become a family. Harrison has cemented herself as a household name in the Urban Fantasy genre.
SUMMARY
All good things must end . . .
After ten years and thirteen adventures, at last the triumphant conclusion to Kim Harrison's #1 New York Times bestselling Hollows series!
Rachel Morgan's come a long way from the klutzy runner fleeing a bad job. She's faced vampires and werewolves, banshees, witches, and soul-eating demons. She's crossed worlds, channeled gods, and accepted her place as a day-walking demon. She's lost friends and lovers and family, and an old enemy has become something much more.
But power demands responsibility, and world-changers must always pay a price.
That time is now.
To save her best friend Ivy's soul and the rest of the living vampires, to keep the demonic ever-after and our own world from utter destruction at the hands of fanatics, Rachel Morgan will risk everything.
---
What do you think about this review?
Comments
No comments posted.

Registered users may leave comments.
Log in or register now!