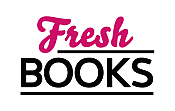 Great new reads in September
"Historical Middle Grade That Gives Voice to a Crucial Time"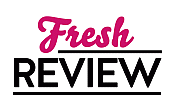 Reviewed by Samantha Randolph
Posted August 24, 2014

Mitsi Kashino loves her dog, Dash, more than anything. She also loves learning, her family, and her two best friends. Once Pearl Harbor happens during World War II, everything in her life changes. Now, her friends won't speak to her, and the class bully antagonizes her event more. People on the street stare and make fun of her, and before long, her family is forced to go to an incarceration camp. After having to leave her beloved dog and home beyond, Mitsi struggles to adjust to her new life, full of hope that one day she will be reunited with Dash.
DASH by Kirby Larson is a wonderful middle grade historical novel. Though I had heard of the incarceration camps before, I didn't know much about them or what the experience of living in one might be like for a young girl. Mitsi's story is touching and memorable, and the adorable dog, Dash, adds an additional moving layer to the story. The bond the two share is consistently present throughout the novel even though they are apart for most of it.
I also love the strong friendship aspect to the story. Mitsi is young, but that doesn't mean prejudice isn't around her and her friends. Seeing them all deal with it through her eyes is interesting and eye opening. It really makes you think about how different age groups handle tough situations and realities.
Overall, DASH is a great novel for any middle grade reader to pick up. The writing is smooth, the story is quick and beautiful, and it will leave you wanting to know more about what happened to Japanese Americans during that time. Kirby Larson is an excellent writer, and I can't wait to explore more of her works.
Learn more about Dash
SUMMARY
New from Newbery Honor author Kirby Larson, the moving story of a Japanese-American girl who is separated from her dog upon being sent to an incarceration camp during WWII.
Although Mitsi Kashino and her family are swept up in the wave of anti-Japanese sentiment following the attack on Pearl Harbor, Mitsi never expects to lose her home -- or her beloved dog, Dash. But, as World War II rages and people of Japanese descent are forced into incarceration camps, Mitsi is separated from Dash, her classmates, and life as she knows it. The camp is a crowded and unfamiliar place, whose dusty floors, seemingly endless lines, and barbed wire fences begin to unravel the strong Kashino family ties. With the help of a friendly neighbor back home, Mitsi remains connected to Dash in spite of the hard times, holding on to the hope that the war will end soon and life will return to normal. Though they've lost their home, will the Kashino family also lose their sense of family? And will Mitsi and Dash ever be reunited?
---
What do you think about this review?
Comments
No comments posted.

Registered users may leave comments.
Log in or register now!