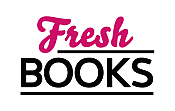 Great new reads in September
"High-living artist Francis Bacon finds murder in Morocco"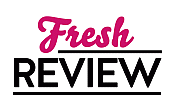 Reviewed by Clare O'Beara
Posted August 16, 2014

Gay / Lesbian Mystery | Romance Gay | Thriller Spy
Francis Bacon seems an unusual main character for a suspense novel. I had to take a look. "Francis Bacon (28 October 1909 -- 28 April 1992) was an Irish-born British figurative painter known for his bold, graphic and emotionally raw imagery." - Wikipedia. Bacon was also fond of good living and unapologetically gay.
By this stage Bacon has starred in two previous books, beginning with 'Fires of London' about his life during the Blitz. After the war the artist is behind on his work and has a new show in hand for a gallery. But his on and off lover David sends a telegram inviting him to Tangier, where the living is cheap, so the artist is unable to resist sticking his brushes in a jar and heading to Morocco.
MOON OVER TANGIER loses no time in immersing us in Bacon's thoughts and the atmosphere on the hot shore of North Africa. Local people dislike 'Nazarenes' - Christians, and foreigners or 'Romans'. Evidently they have long memories. Bacon is merely being a Good Samaritan when he helps a Berber tribesman who was beaten up, but he earns the man's thanks, while David is swanking it up in ex-pat high society. David is out of money however, and the police everywhere dislike gay men. Bacon is asked to examine possibly forged paintings and his friend's continued freedom is used to twist his arm. In the aftermath of WW2, European artwork has been dispersed all over the world. A police chief tells him to befriend a dodgy art dealer, and next thing Bacon is asked to forge a Picasso. The English legation agent is watching from the shadowy streets. One Spaniard has already died over this matter - can our hero avoid being next on the list?
Complex, yes, but Bacon is presented as a complex character who indulges in exotic surroundings just as writer DH Lawrence did in Mexico. Nobody will reveal plans to a security risk; painters haven't been judged reliable since the days of Rubens and Velasquez, says our friend with typical self-deprecation. He makes a tolerable James Bond of the day, chatting to a Scottish journalist, dodging unpleasant visitors, enjoying spiced local foods. Morocco has its own hurly-burly politics, with an exiled king, a local independence movement and interest from many national influences. I enjoyed the mix and open allusions to exiled gay society at a time when this life was not legal in Britain. Artists should be delighted with this lively account while those looking for an unusual thriller or murder tale will find plenty to admire in Janice Law's MOON OVER TANGIER.
SUMMARY
In colonial Morocco, a painter navigates a conspiracy of forgery, corruption, and murder
For Francis, life with David grows more dangerous by the day. When sober, he is charming, but when he drinks, he is violent, slashing Francisís paintings and threatening to gut the painter, too. When David leaves London for Morocco, Francis cannot help but follow this man whom he loves but can no longer trust. In Tangier, they find a thriving community of expats who guzzle champagne while revolutionaries gather in the desert. But in Moroccoís International Zone, death does not wait for rebellion.
After Francis identifies a friendís Picasso as a fake, the police call him in to investigate the forgerís demise. If he refuses, they will throw David in jail, where inmates and the DTs will kill him within the week. Between the bustle of the city and the emptiness of the desert, Francis finds that in Morocco, even the fakes can be worth killing for.
---
What do you think about this review?
Comments
No comments posted.

Registered users may leave comments.
Log in or register now!