"Two very different girls, time travel and horses!"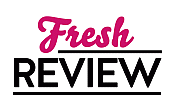 Reviewed by Clare O'Beara
Posted August 7, 2014

Young Adult Historical | Young Adult Paranormal
What is it about teenage girls that attracts time travel? Samantha DeVries in Connecticut has enough pressure already. Her father's Olympic dreams were shattered with an injury, so now he intends the plucky girl to be the first African-American to compete in a riding class at the Olympics. Sam loves horses, so she trains non-stop, and she takes judo classes and socialises at the country club.
TURNING ON A DIME then introduces us to Caroline Chandler, a girl growing up in Mississippi in 1863. She loves her own horse Pandora, and she just takes it for granted that some of the people on the property are her family's slaves, because she's never known anything different. The war between the states has been raging for two years, and troops on both sides are in need of remounts. Caroline wants to safeguard her beloved horses, even more than she wants to escape her restrictive crinoline garments.
When the girls meet, Samantha has taken a trip to stay in a period house and she thinks the old-fashioned dress of the girl who wakes her, is because she's recreating 'Little Women'. Caroline has not seen many biracial persons and assumes that Samantha is a slave. The girl freely admits to being a slave in the barn, but claims to own a horse - impossible. Samantha realises that the creaking old live oak trees draped in Spanish moss, have become saplings while she slept. Not only that, her phone can't get service.
"I've paid scant attention to Mom's lessons on emancipation, Rosa Parks and the civil rights movement, figuring that we've all moved beyond it," says Sam. "But now I'm in a time warp, and it's ugly." Caroline is separated from her family and the Union soldiers take over her house. The two girls learn to work together and stand strong, even in desperate circumstances. "I can't change history," says Sam, which is odd considering that she has been doing her best to change it.
We are told that about a million horses were killed during that awful time of conflict. There's lots to learn in this fast-moving adventure tale and I cheered on the great characters as they tried to survive and keep their beloved horses alive. Maggie Dana has given us a heroine to remember in Samantha and a girl ahead of her time in Caroline. Young adults of many interests, but especially those who like horses, will revel in TURNING ON A DIME.
SUMMARY
Two girls from two different centuries and the horse that brings them together. Teenage equestrian Samantha DeVries wants to be the first African American to ride in the Olympics. Her father, a successful horse trainer, pushes Sam to excel, while Samís academic mother tries to instill a sense of heritage in her headstrong daughter whoíd rather be riding than studying history, except when it comes to researching the gaps in her horseís pedigree.
But Samís beliefs and her carefully constructed world shatter like a jelly jar when she travels through a time portal and lands in the canopy bed of an 1860s Southern belle. Even more surprised by Samís unexpected arrival is Caroline Chandler. Sheís a tomboy who wears breeches beneath her crinoline and rides horses bareback, much to the dismay of her critical mother.
But neither girl has time to fret over customs and clothes. The Civil War is raging, and soldiers from both sides are stealing horses. At risk is Pandora, Carolineís beloved mare. Without her, Samís future Olympic horse, Nugget, wonít exist in the present. Neither will Sam if the slave catchers grab her.
---
What do you think about this review?
Comments
No comments posted.

Registered users may leave comments.
Log in or register now!