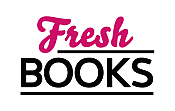 Summer Reads are HOT in July!
"A PI finds that stolen art means danger"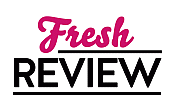 Reviewed by Clare O'Beara
Posted August 3, 2014

An altercation on a bridge over an icy river ends in a fatality and brings a woman to Sean Sean's PI office in Minneapolis. He's just had a visit from a well-off, close- mouthed man who wants him to find a lady friend. THE CASE OF THE PURLOINED PAINTING is under way. The dead man, Manfred Gottlieb, found amidst ice and debris on the Mississippi River, had a concentration camp tattoo on his arm. Could there be a link to his past?
Sean is in a relationship with a lady called Catherine Mckerney and each of them starts to think they are being followed. Catherine runs a massage therapy business so the likelihood is that she is being watched because of her association with Sean - and his cases. Then a solicitor asks Sean to meet Aaron Gottleib, grandson of Manfred. Aaron wants to know what a Polish man in his eighties was doing out in a snowstorm, and the police aren't making progress as to how he died. A list in German turns up, which details Bauhaus sideboards and paintings by Raphael and Monet. Now a glimmer of the truth begins to show, a truth relating to confiscated artworks under the Nazi regime. Is anyone being honest here? And how dangerous are modern racists?
I found the author being a little heavy on descriptive words - one client pays Sean in notes which carry Benjamin Franklin's picture. Since this isn't my currency this doesn't tell me anything. Catherine has better computer skills than Sean, so she protects their net searches from data trackers, and reasonable advice is passed along in this way. However I doubted that Sean would 'almost never use the internet' as most PIs find out copious amounts about clients, incidents and missing persons by net searches.
Sean Sean comes across as a pleasant character, unassuming, wary and cat-loving, true to his girlfriend, not padding the expenses. He doesn't normally mix with the wealthy and influential, but he treads carefully when he does. The constant exposure to snow and ice on the streets makes THE CASE OF THE PURLOINED PAINTING individual while tracing the provenance of stolen art is well researched. Carl Brookins has previously written a series of sailing mysteries along with more crime stories, and I'd be interested to see what his characters might get up to on the high seas. Try this good-hearted thrilling PI story for starters.
SUMMARY
When an American Army unit arrived at the end of the war, some soldiers appropriated items in what appeared to be abandoned circumstances. A small painting by a mid-level Polish painter is used by an ex-GI to float a bank loan which results in the founding of a manufacturing firm in Minneapolis. Now the painting and the ledger become the center of murderous attempts by the descendants of the veteran to conceal the paintings journey. World-wide efforts at repatriation of stolen art from WWII is a major ongoing effort and the story links to that effort as international operatives descend on the Twin Cities. Enter private detective Sean Sean. He is a short but effective operative who, unlike many PIs of the modern era, doesnt sleep around, doesnt shoot people unnecessarily, and has many friends among various local law enforcement agencies.
---
What do you think about this review?
Comments
No comments posted.

Registered users may leave comments.
Log in or register now!