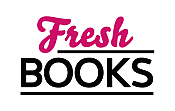 Finish off the year with great December reads
"A princess needing rescue, a dragon, a wizard and a thief who everyone is after"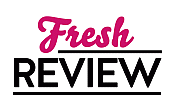 Reviewed by Shellie Surles
Posted July 20, 2014

Frank Blackstone is a thief who just can't make a good decision. So when he is approached by a wizard to save a princess it seems like a chance to make it all finally get better. He should have known better. Now not only does a demon worshiping cult want to kill him but after a spell goes bad he is trapped in the body of the princess he was suppose to save and she is trapped in the body of the dragon. Now he must work together with the princess/dragon to find his body and face down just about every vile creature in the kingdom.
Although the plot sounds crazy, it was fun. DRAGON PRINCESS is not a Lord of the Rings quality fantasy, but it wasn't meant to be. S. Andrew Swann has written a story with characters and plot twist that you really don't see coming. They are funny and the chase to find his body and the spell book has excitement and adventure. You can connect with the characters and ultimately understand the decisions they make.
DRAGON PRINCESS is a good story for those who like a adventurous fantasy to enjoy.
SUMMARY
Frank Blackthorne's most recent heist did not end optimally. The sacrificial virgin survived, but the whole incident left Frank, a respectable career thief, on the run from a kingdom full of evil cultists eager to replace their sacrifice.
So, when the Court Wizard of Lendowyn, Elhared the Unwise, comes to him intending to hire someone to save Lendowyn's princess from an evil dragon in return for riches, glory, and help with the bloodthirsty cultists problem, Frank is rightfully suspicious. Frank is also not in a position to refuse.
Perhaps unsurprisingly, Frank's rescue fails—in an explosion of spectacularly misapplied magic. When the dust settles, all parties involved find themselves body-swapped. Frank is left stranded in the Princess Lucille's body, halfway across the kingdom. The understandably angry Princess Lucille finds herself inhabiting the body of the dragon. In order to set things right, they will have to team up and face down thugs, slavers, elvish bookies, knights in shining armor, an evil Queen, and the hordes of the Dark Lord Nâtalc.
---
What do you think about this review?
Comments
No comments posted.

Registered users may leave comments.
Log in or register now!