"Can Butch Karp take down high-up politicos and avenge a patriot's death?"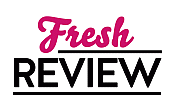 Reviewed by Viki Ferrell
Posted July 14, 2014

When acting CIA Director Lt. General Sam Allen is found dead in a New York hotel room, Butch Karp is one of the first on the scene. Karp is the District Attorney for New York County. As the investigation unfolds, what first appears to be a suicide is actually a murder and seems to be tied to a terrorist attack and kidnapping of two Americans on a mission in Chechnya. There also appears to be a cover-up in the works by the President's chief security adviser and his campaign manager.
Karp believes that General Allen was being blackmailed to keep quiet about the government's involvement in the Chechnya debacle. Karp also has a personal interest in this case, as his daughter is one of hostages taken in the attack. When there is enough evidence to indict the security adviser and campaign manager, a dynamic courtroom battle ensues.
FATAL CONCEIT is a fast-paced, action-packed political thriller you will not want to put down. It has so many twists and turns you'll need a road map to keep up. There are a plethora of characters who are each given a voice to tell their side of the story. Robert Tanenbaum uses this unique perspective to unfold this engaging tale. It's a battle of good versus evil, a story about public perception, employing politics over ethics. A political liberal may not enjoy it as much as a far-right conservative, as Karp certainly goes by the book in following procedure. He believes in the system and battles many lies and fabrications as he presents irrefutable evidence in his case.
SUMMARY
A CIA chief dies under suspicious circumstances before he is about to testify about a controversial government cover- up involving a terrorist attack on the US mission in Chechnya. Butch Karp is on the case in this exciting installment to Robert K. Tanenbaum's bestselling series.
When the CIA director is murdered, Butch Karp finds himself battling a heavyweight opponent: the US government. The national presidential election campaign's foreign policy mantra has been that the terrorists are on the run and Bin Laden is dead. There are rumors that the CIA chief was going to deviate from the administration version of events, and that the government may have had something to do with his death. Can Karp expose the cover-up and find the Chechnyan separatists who aided the Americans at the mission and who have firsthand knowledge of the terrorist attack? Karp must also find his missing daughter, who has been taken hostage by the terrorists.
After the New York grand jury indicts the national presidential campaign chairman and the NSA spymaster for the murder of the CIA chief, Karp engages in an unforgettable courtroom confrontation with the defendants who have the full weight of the US administration, a hostile judge, and a compliant media supporting them. These sinister forces will stop at nothing to prevent Karp from bringing out the truth, even if they have to resort to murder.
---
What do you think about this review?
Comments
No comments posted.

Registered users may leave comments.
Log in or register now!