"CRAVE THE NIGHT is impossible to put down."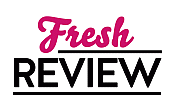 Reviewed by Annie Tegelan
Posted July 2, 2014

In the twelfth instalment to the Midnight Breed series, Lara Adrian intensifies the energy with a heady dose of sexual tension and fiery passion between an emotionless Breed vampire named Nathan and a high social standing female named Jordana Gates. Living in vastly different worlds, their lives cross when one forbidden kiss becomes the one thing that neither can forget. As their passion grows for one another, so does the temptation to give in. However, Nathan knows that Jordana is too good for him. He won't taint her with his touch, even if it kills him.
Lara Adrian has been one of my favourite Paranormal Romance author for a long time. Her detailed descriptions and fast- paced dialogue makes submerging into this world so easy and inviting. With the dark, atmospheric allure that this series has, each book becomes more and more vivid and imaginative.
However, the twist at the end was what really impressed me about CRAVE THE NIGHT. Adrian threw me for a loop, creating even more speed and excitement to an already engaging read. It takes great skill to be able to conjure up the idea and plan it out. It takes a whole other set of talent to be able to execute it flawlessly. Lara Adrian is gifted with both, making CRAVE THE NIGHT impossible to put down.
SUMMARY
Born and raised to be an emotionless killing machine, Nathan is one of the most lethal Breed vampires in existence. A key member of the Order--an elite group of warriors charged with protecting both mortals and vampires--Nathan executes each mission with flawless precision and a total lack of mercy. Now he must pursue a powerful, hidden enemy. But Nathan's hard discipline and training are no match for the fierce pull he feels toward a young woman he has no right to desire--a woman of wealth and high social standing who has long been promised to another Breed male, and who may also prove to be the key to rooting out Nathan's elusive quarry.
Jordana lives a life of glittering privilege as a member of a prominent Breed family in Boston. Surrounded by fine things and fawning admirers, Jordana wants for nothing-- until she crosses paths with a dark, intense warrior from the Order and finds herself swept into an impulsive, sizzling kiss that neither of them will forget. As much as she tries to deny her deep feelings for Nathan, Jordana cannot resist the craving to be near him, to break through his forbidding walls and see the man he truly is. But getting close to Nathan will thrust Jordana into a treacherous new world, forcing her to risk all she has and all she knows about herself and her past. And loving this seductive man could be the most dangerous temptation of all.
---
What do you think about this review?
Comments
No comments posted.

Registered users may leave comments.
Log in or register now!