"A beautiful and fun look at lovely horses"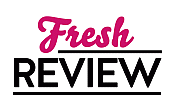 Reviewed by Clare O'Beara
Posted June 24, 2014

Non-Fiction Sports | Non-Fiction Pet-Lover | Young Adult Contemporary
Which One Would You Choose? That's the inviting subtitle of this young adult book which will be enjoyed by horse lovers of any age. HORSE AND PONY COLOURS, as the author Lesley Lodge tells us at the start, are not so important as choosing the ideal breed, size or temperament for the purposes of the owner. But for a daydream horse, what colour is your favourite, and what markings?
I meant to just glance through this book and read it properly later, but I couldn't stop myself from reading. This is partly because of the awe-inspiring photos, such as the first one of a black and a white horse galloping over snow towards the camera. The text is easy to read and friendly in tone. We are treated to accounts of horse stars, such as Zorro's horse Tornado, Champion and Trigger; then there is Cass Ole the Arabian who played the Black Stallion in the film of Walter Farley's book. Among white horses, we meet Silver, Shadowfax and the Lipizzaners.
I've read many factual books on horses and this one is a great introduction, mixing fact with adventure and fantasy. We learn that there are two base coat colours - red and black. White hairs mixed through the coat creates a roan. Some breeds are more likely to be particular colours. British and American usage of terms may vary (the author is British) especially in terms like dun and buckskin. Film makers treat the choice of horse colour with care - a star will be given the showiest horse. 'Hidalgo' focused on a coloured mustang, a contrast to the desert Arab mounts he raced. For filming, seven horses were used for his different stunts, requiring enormous care with horse make- up.
A British breeder has persevered in purposely breeding a skewbald mostly-Thoroughbred horse which the racing authorities would allow to race, and she has won third and fourth places with him. The original Stud Book had no patched mares or stallions which is why you do not see this colour in races. We look at stripey zebras and crossbreed zonkeys. DNA testing is now showing up all kinds of genes and factors for colours. There are more spectacular photos on a Pinterest board which this book recommends. The author Lesley Lodge previously wrote 'Lights! Camera! Gallop! The Story of the Horse In Film' and clearly loves her fascinating subject HORSE AND PONY COLOURS. Ride on!
SUMMARY
Just imagine. If you had the chance to choose the perfect horse or pony with the colour you'd really, really like, what colour would you choose?
This book - with colour photos - will tell you about all the horse and pony colours and their combinations and give you some examples.
Then you can pick your favourite colour for your favourite imaginary horse or pony - and maybe make a second and third choice just for fun!
Excerpt
Horse and Pony Colours: Which would you choose?
Extract from Chapter Five: Pure Gold - or Yellow? The Palomino
Palomino horses are sometimes included under the general heading of "coloured" but I think they deserve an entry of their own. The Palomino is my absolute favourite colour.
Palomino horses have a yellow or golden coat with white or light cream manes and tails. The exact shade of the body coat colour can range from cream to a dark gold and the summer coat of a palomino is usually a slightly darker shade than its winter coat. Palomino is a colour, not a breed of horse, as such. Even so, many of the purest Palomino coloured horses are American, such as the American Saddlebred horse, and they also tend to be light, riding horses. You won't see many really big cart horse types with the Palomino colour, nor many English racehorses.
One of the most famous film horses ever was Roy Rogers' horse Trigger and he was a perfect Palomino colour. Trigger was born in the early 1930s and his original name was Golden Cloud. Roy Rogers called him Trigger because he was quick – quick at learning and quick in terms of speed and so 'quick off the trigger'. He stood 15.3 hands high and was part Thoroughbred and part Quarter Horse. He is said to have cost Rogers $2,500, an absolutely enormous sum for a horse in the 1930s (very roughly about £22,600 in British money today). Trigger was no ordinary palomino though. Whereas most palominos have a creamy yellow coat, Trigger had a stunning golden coat and a brilliant white and exceptionally long flowing mane and tail.
Trigger's first film part was in the 1938 film The Adventures of Robin Hood, starring Errol Flynn. Trigger (then still named Golden Cloud) played Maid Marian's horse. Later, he starred in many Western films. Trigger could do more than sixty different tricks. Most amazingly, he could walk 150 steps up on his two back legs.
Trigger lived to be over thirty – very old indeed for a horse. A 'Trigger' continued to appear in films after he'd retired, however, because the film studios replaced him by first a second and finally a third 'Trigger'. One of these, Little Trigger, appeared in the film Son of Paleface, sharing a bed with Bob Hope and snatching the bed covers off Bob every time Bob tried to sleep. If you're watching one of those old films, or maybe the clips on YouTube, you can spot which is the original Trigger by the fact that the white blaze marking on his forehead went right down over his left eye - and only one of his feet had a white marking like a long sock.
Another famous Palomino was the star of the TV show Mister Ed, a series about a glamorous talking Palomino. The comedy in Mister Ed was based on the simple idea that the horse could talk and that Wilbur, his owner, knew that his horse could talk, but that the horse refused to talk in front of any other human. Mister Ed did once break this rule by speaking to a child; but then, as Mister Ed confidently said to Wilbur after, 'Who would believe a child who said that a horse talked?' Mister Ed had a telephone in his stable so he was able to book lots of strange things and activities for himself. In various episodes, the talking horse flew a kite, went surfing, played baseball or flew an aircraft. Once he even got drunk. Mister Ed also dressed up a lot, wearing, for example, a Beatles wig in one episode, beach costumes in another and a zebra disguise in a third. See the list of useful websites at the end of this book for a website where you can see pictures of Mister Ed.
There were no CGI computer effects in those days so all horse tricks had to be filmed for real or carefully "cut and pasted" in the editing process. There was a rumour at the time that the TV studio had peanut butter smeared on the horse's gums to make his lips move as though he was actually talking – when really he was just trying to move the peanut butter. Another rumour was that no, it was done by using a clear nylon thread, either physically to lift his lips or in the form of a knot, invisible to the camera, placed between his upper front teeth to make him twitch his lips.
The horse playing Mister Ed could actually perform some real tricks: he could untie a knotted rope with his teeth, lie down on command and pick up objects. For the scenes where he uses the telephone, he would pick up the phone with his teeth and put it on a shelf. He would then be filmed picking up a pencil and the camera would cut to a close shot of a pencil dialling the phone. Mister Ed also winked frequently, either to the audience or to Wilbur. His winking would probably have been shot by filming one eye in close-up when the horse happened to blink..
Mister Ed won a prize, the Patsy Award for a top animal performer. He was a Palomino gelding, an American Saddlebred. The horse who played Mister Ed was called Bamboo Harvester. Sadly, by 1968, he began to suffer from arthritis and he died in 1970. In a way, though, he lived on, because Pumpkin, the horse who played his double for a few of the stunts and who was also of course a palomino, survived until 1979 and was unofficially called Mister Ed for some events.
It is a Palomino horse that is said to have the record for the world's longest tail. This American Palomino's tail measured 22 feet long......
To read on and find out more about palominos and many more horse colours, turn to the book: HORSE AND PONY COLOURS: Which would you choose? Illustrated in colour.
---
What do you think about this review?
Comments
No comments posted.

Registered users may leave comments.
Log in or register now!