"A great page turner with a super hot alpha male"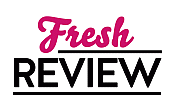 Reviewed by Samantha Cudworth
Posted June 23, 2014

This is the third book in Rebecca Zanetti's Sin Brother series. You can read it as a stand alone but I highly recommend that you read the first two books in the series first. You will get a better understanding of the brothers if you read them first then read this one.
BLIND FAITH is about the very loyal Nate Dean. All three brothers are genetically engineered soldiers who's time is running out. They all have a kill chip that is set to go off soon. The only person who can help them is the one person that Nate swore he would never trust again, Audrey Madison. It has been years since Audrey broke his heart but he still feels the pain everyday. When Nate tracks Audrey down and enlists her help to find the codes to turn the chip off she can't refuse.
Audrey broke up with Nate years ago to protect him...... or so she thought. Now Audrey has secrets of her own that could get both of them killed. As the two work together to get the information needed old truths are revealed and their passion is hotter than ever. Can Nate trust Audrey with his not only his life but with the lives of his brothers as well? Can they put the past behind them and move on to the future?
WOW! I could not put BLIND FAITH down. I literally wanted to call into my job just so I could find out what was happening next. BLIND FAITH is a fast paced, action packed thriller that will have you on the edge of your seat the whole time.
Rebecca Zanetti's writing and dialog between her characters is spot on. She writes so vividly that you feel like you are right there in the middle of the action. I love how loyal Nate is to his family no matter what. He is the one that is always looking out for each of his brothers. He wanted them to feel like a normal family. The brothers still have a ways to go before they can get away from the commander. I can't wait to see what is next in store for these three brothers. I highly recommend this series if you love some super hot alpha males with big soft hearts.
SUMMARY
A betrayal he couldn't forget . . .
For Nate Dean, love is a four-letter word. As part of a secret black-ops military unit, he and his brothers were genetically engineered by the government to be ruthless soldiers with an expiration date. They were loyal only to one another . . . until Nate laid eyes on the woman who stole his heart and blew his world apart. Now, years later, his family is still paying the price for his mistake. But as time runs out, there's only one person who can save his family: the very woman Nate swore he'd never trust again.
A love she couldn't deny . . .
The moment Audrey Madison spies Nate across a crowded ballroom, she can barely breathe. He's just as undeniably sexy as she remembers, yet there's an edge to him now that's as irresistible as it is dangerous. When he asks for her help, Audrey can't refuse. But she has secrets of her own-- secrets that, if Nate ever discovers them, may cost them both their lives . .
---
What do you think about this review?
Comments
No comments posted.

Registered users may leave comments.
Log in or register now!