"A Sexy Anthology Begging to Please"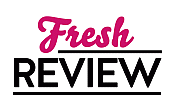 Reviewed by Gabrielle Lee
Posted June 19, 2014

TWISTED: BONDAGE WITH AN EDGE is full of so many different authors and worlds. Each of these stories will engage and titillate the reader. These pages are full of great stories and so many adventures that they will grab your attention. The characters show their trust in so many ways; each of them finding their attraction to another and a wonderful way to act on it.
I enjoyed each of these fast-paced stories. With so many different worlds, some of these stories stand out more than others. Yet all in all, this anthology is a good read. These stories are not complicated or intense, yet they are thrilling reads, which will entertain the reader. I found myself enthralled with many of these worlds and the things the characters enjoyed. I love the story about the couple and their new use of a bracelet, as well as the story of a playboy who finds what he has been missing all these years in the most unexpected person.
Love is not the main focus of these stories but trust and going after what you long for is. Sex, and enjoying it, is the main point in these stories. It is fun to see what new adventure would unravel in each new story. Many of these authors were new to me, and I had fun trying out each author's voice and have found some new ones to look for more written by them. I am always interested when I see a book with Alison Tyler's name attached to it, knowing that it will not disappoint. Just as I thought I would, I truly enjoyed this one.
If you are looking for something to raise your libido as well as entertain you, then TWISTED: BONDAGE WITH AN EDGE may be for you.
SUMMARY
Bondage Is the Ultimate Intimacy
"Iíve been a bondage fanatic since I first understood that the word obey could be used in a bedroom," Alison Tyler writes in her introduction to Twisted, a commanding collection that proves bondage can bring you closer to your object of desire. Whether by rope or silk scarf or cuffs, your bonds will be even tighter if you surrender to pleasures through BDSM. Twisted is a taut anthology by award-winning editor Tyler, who has found stellar writing with kink at the core. In Sommer Marsdenís "A Keeper," we learn that one womanís paint stirrer is another manís paddle. Andrea Daleís "Tie Me Up" reveals the loving urgency of kink as an expression of romance, while Kristina Lloydís sub in "Dry Spell" discovers how obedience pays off in delicious dividends.
These are stories that delve deep into erotic restriction, stories that will make you perk up and take notice...or bind you down and make you behave.
---
What do you think about this review?
Comments
No comments posted.

Registered users may leave comments.
Log in or register now!